Annual Show Delights and Delivers Again For Hip-Hop Fans.
New York City's Hot 97 was radio station struggling to find its beat in 1994.
Emmis Communications had purchased and reformatted what is now one of the country's top and most recognizable hip hop stations. But at the time, WQHT was transitioning from a top 40 station to its new urban format.
In search of finding a way to increase the station's exposure, then-program director, Steve Smith had an idea of hosting an annual concert. While concerts and events are nothing new for radio stations, Summer Jam would turn out to be something more than what anyone could have dreamed of.
For 25 years Hot 97's signature event has hosted and served as a spring board for many of the industry's biggest names. And by welcoming artists like 50 Cent, Beyoncé, Queen Latifah, Kanye West, and even Jay Z (who brought out Michael Jackson) it's easy to see why.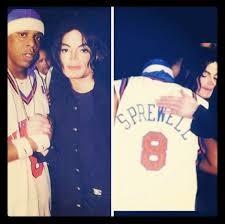 It's not just observers that notice the magnitude of the event. DJ Khaled notices the history and weight it holds for artists. "It's such a historical event," he told Complex. "So many historical things have happened there."
For up and coming acts being invited to Summer Jan is an honor. Swizz Beatz talked to Complex about it: "Making it onto the Summer Jam stage is a major accomplishment," he says. "It's like a graduation."
And one of the industry's veterans Fat Joe agrees.
"If you make it there as an artist, it means you are hot that year," he says.
And this year's show this past weekend was no different. 2019 lived up to the hype. Cardi B performed a series of her number one hits. She was joined by a slew of acts who defined and dominated speakers around the country. Migos, Meek Mill, Rich The Kid, Tory Lanez, and City Girls all performed before an estimated crowd of 50,000 at the Metlife Stadium in East Rutherford, New Jersey.


WARNING: This video contains profane language and sexually suggestive content.
With a line-up like that, it shouldn't come as a surprise why some in the industry refer to the event as the Coachella of hip-hop. it's one of the hottest tickets of the season. Entertainment put this year's show on the list of "Ultimate 2019 Summer Music Festivals" right along with Coachella, Lollapalooza and other top festivals around the nation. Some artists would take it even further.
DJ Big Dennis Rivera called it, "the Super Bowl of concerts."
For 25 years Summer Jam has been one the New York City's hottest and most memorable events. This year's show didn't disappoint and it's a near guarantee that 2020's event won't disappoint either.