Lawmakers Again Overhaul Long-Standing Hoosier Taboos. In 2018 It Was Sunday Alcohol Sales, Now It's More Gambling.
Governor Eric Holcomb is expected to sign a bill legislators sent to his desk that would make sports betting legal in the state.  The Indiana House and Senate chambers approved the measure before the close of its legislative session last week.
The door for legal sports betting in states besides Nevada was opened last year by the U.S. Supreme Court ruling in Murphy v. National Collegiate Athletic Association that the Professional and Amateur Sports Protection Act violated the 10th Amendment of the U.S. Constitution.
According to ESPN, eight states have already approved the measure.  Indiana would soon be the ninth.
The legislation makes three key changes to the gambling landscape in Indiana:
Permitting sports betting for people 21 years of age and older at state casinos, racinos and off-track betting parlors.
Allowing for the relocation of two riverboat casinos in Gary, one inland and one to Terre Haute.
Moving up the date for racinos to have table games to the beginning of next year.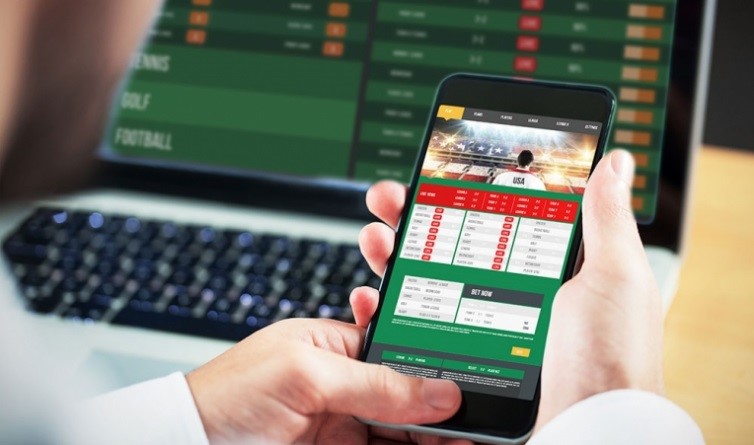 Here's what sports betting will look like in Indiana:
Mobile wagering throughout the state.
Tax rate of 9.5 percent on adjusted gross revenue, with a portion allocated to problem gambling.

(It would be higher than states, such as Nevada and New Jersey, where the rates are 6.75% and 8.5%, respectively. But it's lower than others like Mississippi or West Virginia, where the rates are 12% and 10%.)

No betting on eSports or amateur athletes under the age of 18.
An initial $100,000 fee for a vendor license followed by $50,000 annual payments.
Limits on in-play betting and restrictions on data sources are left to the discretion of the Indiana Gaming Commission.
Hoosier legislators who supported the measure say the state is losing $300 million worth of taxes that could be collected in illegal betting going on now.  They say there's now a chance to regulate the practice.
"It's going on in our state right now anyway," House Speaker Brian Bosma told the Indy Star.  "People are utilizing off shores and generally illegal facilities to do so."
Despite that, the latest Old National Bank/Ball State University survey showed half of Hoosiers were opposed to sports betting, compared with 37 percent who supported it.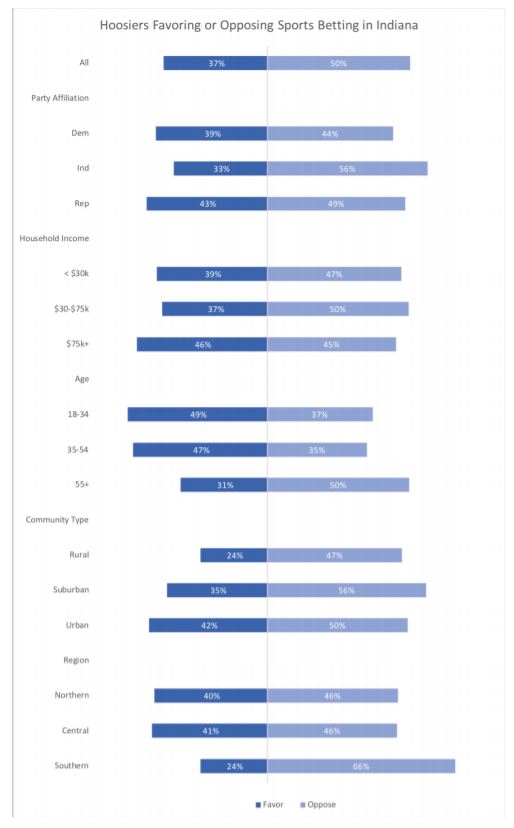 But State Rep. Terri Austin has a pragmatic view:
"The truth is gaming is an ever-evolving industry, just like entertainment is. Nobody could have ever told me 10 years ago that I could watch my favorite TV shows on my phone. … To me, this is being progressive and it's recognizing that in a free market, you had better stay on your toes or you're going to be left behind."