Though Radio Remains A "Sampling Tool" For Millennials
Below are excerpts from a recent report by IBJ's Anthony Schoettle.
The local radio market is getting a little gray around its ears.
Depending on whom you listen to, that can be a good thing—or bad.
The five stations with the highest market share in the Indianapolis market last month count people 45 or older as a considerable part of their audiences. Those five stations account for nearly 40 percent of all radio listening in the central Indiana market, according to Nielsen Media Research.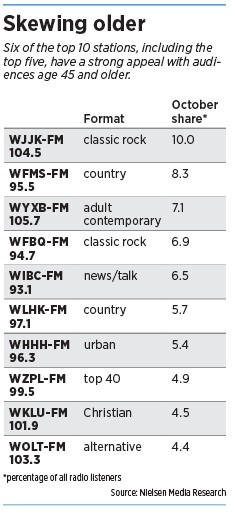 Three years ago, those five stations accounted for 24 percent of all listening.
That's not to say those stations don't draw some younger listeners. But a major chunk of their audience—in many cases, well over half—is closer to retirement than to starting careers.
As younger generations move away from radio to digital options—streaming music services and podcasts—the slice of the pie the older audience represents is expanding. As it does, station programmers are faced with a tricky dilemma.
"The older audience has been a very loyal audience for radio," said Bruce Bryant, president of locally based Promotus Advertising. "As a result, the stations that cater to them are growing in market share. That shift has opened some eyes and even raised some eyebrows."
And it raises this key question: Do radio programmers cater to the trend—and play to the older audience—or do they fight it by trying to lure younger listeners away from Spotify, Pandora and other services?
The younger listeners radio can claim spend considerably less time consuming radio than do their older counterparts, which tilts share numbers even further throughout the day.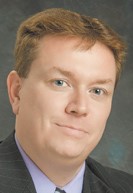 Radio is still the No. 1 destination for young people to find new music, said Scott Uecker, a University of Indianapolis communications instructor and general manager of WICR-FM 88.7.
"Radio is a sampling tool for young people," Uecker said. "They tune in for a time, then they often go to Spotify, Pandora or they go to iTunes to curate their own music."
WZPL-FM 99.5 and WNOU-FM 100.9—both top-40 stations that cater to younger listeners—are among the market leaders in cumulative audience, which represents the total number of listeners that tune in at least once a week, according to Nielsen.
But because those listeners spend less time listening to radio—so are not getting counted as many times as older listeners in the share numbers—the stations rank lower in percentage of listeners tuning in.
But Uecker still sees an opportunity for youthfully programmed stations.
"The young listeners are coming in, so you have a chance to capture them," he said. "What young people want is unique content. If you sequence your music in the right way and give listeners something original and useful between songs, young people will tune in."
At no time in the history of radio, Uecker said, has the quality of on-air talent been more important. That "can be the difference between retaining the listener and losing them to an alternative," he said.
Does that mean all—or even most—stations should be pursuing millennials and Generation Z listeners? Absolutely not, say ad buyers.
"I hear a lot of noise about how attractive millennials are. That's hype about where the future is going. But that's not indicative of what pays the bills today," Promotus Advertising's Bryant said. "The 40-plus demographic still drives the market. Advertisers are often more willing to pay for the older audience because statistics show they simply have more disposable income."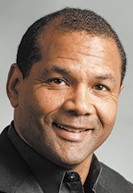 To read full article, click here.