Music Industry Could See Significant Change In Balance of Power
This coming Tuesday, Pandora Media shareholders will vote on proposed merger with Sirius/XM to create what the company says will be the largest audio entertainment corporation in the world.  The transaction has been unanimously approved by both the board of directors of SiriusXM and the independent directors of Pandora.
Below are excerpts from a recent report by Slate.com's April Glaser on how this could impact listeners and artist performers.
Pandora lost $221 million in the first half of last year as advertisers and listeners migrated to other streaming services.
Still while Pandora isn't usually mentioned in the same breath as Spotify and Apple Music anymore, SiriusXM had been eyeing it for a while, presumably because it feared losing its edge in an industry being transformed by on-demand music streaming and podcasts.
Unlike its competitors, Pandora operates primarily by sending songs to listeners based on suggestions generated from an algorithm, rather than letting users pick individual songs.
In one way or another, all three platforms do a lot of recommending to their listeners, which inevitably invites scrutiny of how they do it.
Controlling The Music You Hear
Pandora's particularly opaque style of curation gives it even more leeway to potentially guide listeners to the songs that are most advantageous to the platform due to its deals with music publishers.
Spotify and Apple Music are also able to offer preferential treatment to certain songs and artists thorough playlists and their radio stations, though the gatekeeping isn't as severe.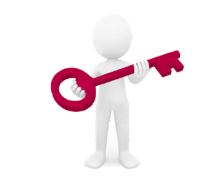 Still, as music listening further consolidates within the walled gardens of these services, the ways these companies choose to leverage their audiences will continue to help shape which artists are able to succeed in the music and radio business… which could become alarming down the road.
Controlling Artists' Representation?
Spotify unveiled a new feature that allows artists to upload their music directly to Spotify and access Spotify's 83 million paid subscribers, for free, in the vein of SoundCloud. At the moment, the feature is only available to "few hundred U.S.-based independent artists," but plans to expand beyond that are imminent.
While Spotify opening its platform for artist uploads is certainly a boon for musicians looking to gain a larger audience, it's also a way for Spotify to bypass labels or other music aggregators and potentially pay artists less for the music they provide.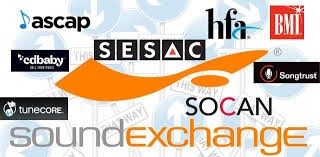 Right now, getting on Spotify typically requires deal-making via a label or via the help of an aggregator service, like CD Baby or TuneCore, which represent various catalogs of musicians and negotiates with music streaming services on their behalf.  Those services aren't exactly middlemen – they provide collective-bargaining power and ways for independent musicians to negotiate better terms.
Controlling Concerts & Promotion?
There are other reasons the merger should not comfort working artists, either.
Liberty Media, the holding company that owns Sirius XM, is also a major shareholder in Live Nation, which merged with Ticketmaster in 2010.
Greg Maffei, the CEO of Liberty Media, is currently the chairman of Pandora, Sirius XM, and Live Nation Entertainment.
The deal "effectively brings these three companies together," said David Lowery, a music business lecturer at Georgia University (and founder of the bands Camper Van Beethoven and Cracker).
"This could be anti-competitive in the concert industry—or not. For instance, my bands enjoy significant SiriusXM play. Cross-promotion could enhance revenues of many mid-tier artists. But honestly that's an unknown."