Millennials – Just Like All Demographic Sectors – Want Local, Compelling Content
By Scott Uecker, General Manager, WICR Radio, University of Indianapolis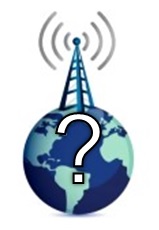 Recently, I repeated the annual late summer exercise of a college faculty member . . . meeting incoming freshmen before the start of the semester. In my case, they are students entering the communication program at the University of Indianapolis.  When asked to briefly state why they wanted to pursue a career in communication, a surprising number said "I want to work in radio."
Wait a minute!  I thought radio was dying due in large part to the fact that younger audiences aren't listening.  So, I asked the 20 or so freshmen in my 8:00 am Applied Radio course, "Why do you want a career in radio?"  Some of the responses were predictable such as "I like music" or "I've been told I have a good voice" and "I like talking to people."  However, some were more insightful like "I love it when the air personality makes my day better" and "I think radio provides a platform to educate and entertain people."  My favorite was "I want to be on the radio because I can make a difference in the community."
Wow!  I know I'm fortunate to have a great job and an opportunity to help develop the next generation of radio broadcasters.  I left the class thinking radio as a medium is not just viable, it's strong and it's relevant to listeners of all ages.
Earlier in the week, I read about Jim Ingstad who acquired a cluster of radio stations in Yakima, Washington.  Ingstad says that strong local content is the key to radio's survival in the new digital world.  My students affirmed that this is indeed the way to reach 18-24 year-old listeners.
Give them compelling content they can't get from their iPods or Pandora and they will listen.
Give them programming that raises money or awareness for a community cause, and they'll help.
Give them ways to become involved in their communities and they will volunteer.
Give them the opportunity to interact with and relate to the air personality, previously only possible through the request line, and they will tweet, friend, follow, and call.
Ingstad told the Yakima Herald-Republic newspaper that his approach is the only one that makes sense in the face of new competition.  He proclaims that it's "local, local, local" or an existence as nothing more than a glorified jukebox.
My non-scientific focus group agrees.  The popularity of Pandora and the iPod may very well be the result of some radio stations not providing a strong local alternative.  Even so, there's not much loyalty.
Local radio connects.  Without the connection, there is no loyalty.  Where there's loyalty, there's great value for advertisers.  Quality local radio reaches young adults, not just as listeners, but as future practitioners.