Getting To Know People Who Make Our Advertising Happen – With Ted Gregorek, Dave Jablonski, and Jeff Dinsmore
Media is obviously a people-business.  Personalities on-air, on-line and in social media create content that attracts audiences.
But many more people are involved in our daily operations than just the voices you hear, the faces you see or the authors you read.  Without these behind-the-scenes roles, sponsorship fulfillment to our audiences wouldn't happen.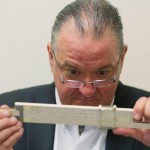 Today, Radio Indiana introduces you to three of the engineers who help get, and keep us, on the air.

Ted Gregorek started his career by being a Roadie for some of the largest musical performers in the world. These artists included the likes of Van Halen, Billy Joel, and Pat Benatar. After life on the road, Ted helped design and install "The Dinosphere" and worked on projects for the Indiana State Museum. In 2012 he made the move to Emmis Communications and has been here ever since.

Dave Jablonski got into radio back in high school while working in anything from basic engineering, to play-by-play for basketball, and more. During college he started chasing his musical career dreams and that's where he picked up most of his audio engineering skills. These skills allowed him to cross paths with Jake Robinson, which ultimately led to his employment with Emmis last spring.
Jeff Dinsmore has been with Emmis since 1997, and is currently our Chief Engineer. As you could guess, Jeff plays a vital role in all aspects within our engineering department.
If you had to explain what your day-to-day job entailed, how would you do so?
Ted: A little bit of everything. I help to keep this place running, from remote broadcasts to fixing things and installing all of our new systems.
Dave: There is no routine in our department.  You could start the day updating computers and fixing on-air lights, to setting up at the [Indianapolis Motor] Speedway before the sun comes up, and end your day across town running a broadcast well into the night.  I was told when I started at Emmis that if there was a lot of snow I would have to go up on the roof and broom off the [satellite] dishes. Luckily it was a warm winter!
How do you know when it is time to make a transition from one form of technology that we use, to another?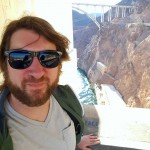 Ted: I'm not the final decision maker on that but I'm given the freedom to use what I see as necessary to complete a task at hand. We're always trying new things. Some work some don't.
Dave: Engineering is a non-stop learning environment, and there will always be emerging technologies.  Making those calls aren't mine to make, but it's exciting to un-box new equipment and get it up and running.
How beneficial has Emmis Communications been, in regard to giving you all the assets that you need?
Ted: I can take as much, or as little, equipment as I need. Emmis is a leader in technology and we do a lot of things most radio stations wouldn't even try. For instance, our remote multitrack recording of local youth choirs for the B105.7 Christmas Choir contest.
Dave: There seems to be a commonality within this company of wanting to grow.  That wouldn't be there if, we (not just engineering) didn't have the assets available to us to make that happen.