Incumbent Greg Ballard Earns High Praise From Mayoral Hopefuls
When Indianapolis Mayor Greg Ballard announced publicly in November 2014 that he would not be seeking a third term, the political cycle in our state capital began to spin.
After rather uneventful primaries in which the presumed candidate won handily, that cycle has come down to two men: Democrat Joe Hogsett and Republican Chuck Brewer.  (No third party candidates have stepped up as viable contenders.)  The election takes place on Tuesday, November 3rd.
Hogsett, a former U.S. Attorney and Indiana Secretary of State, told supporters when he announced his run that "Indianapolis can do better."  His platform includes increased community policing, investment in underserved communities, and opportunities for small businesses in the city.  With the heavy backing of the local Democratic Party, Hogsett made early waves for his well-funded campaign.  Riding the wave of backlash against RFRA legislation widely seen as discriminatory and damaging to the state and local economy, Hogsett promised to be "a mayor of ideas, not a mayor of ideology."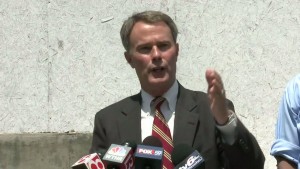 Businessman Chuck Brewer touts his business acumen and lack of political party connections as his best leadership qualities.  "I got to tell you, I'm not very political.  I'm a practical leader.  I like listening to all sides of an issue before I make a decision and that's how I plan to lead the city," he said.  The safety of Indianapolis residents is most important to him, he said, but disagrees with Hogsett's plans for policing.  "Placing the responsibility of fixing neighborhoods squarely on the police is not quite fair.  It's not the only solution," he said to WISH-TV.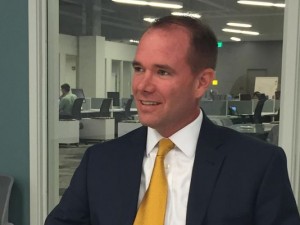 Both candidates offer plans for city education that focus on pre-K initiatives.  Both also have high praise for popular outgoing mayor Greg Ballard.  (Fellow Republican Ballard has donated to Brewer's campaign.)  And both agree that continuing to attract high-tech workforces to Indy by improving quality of life and making the city welcoming is key to the future.
Of course, candidates will argue over details.  With a series of debates still yet to be determined – Hogsett has proposed three, while Brewer wants nine – candidates will soon have a chance to make a final appeal to voters with fewer than eight weeks remaining.
Also of importance to Indianapolis residents — and its soon-to-be mayor — the City-County Council will also be on the ballot and Democrats face an uphill battle after a controversial redistricting plan a few years ago.  Because of redistricting, two incumbents will actually face election against each other.  Additionally, the council shrinks from 29 seats to 25 seats with the elimination of four at-large spots, all currently occupied by Democrats.