Professional Evaluators Want To Safely And Efficiently Access AM / FM Radio
Labor Day Weekend is the unofficial "last blast of summer".  For many Hoosiers that means a road trip is likely this weekend!  And with extra time in the car, one tends to notice some pet peeves about their automobile.
Earlier this year experts at Cars.com, the premier online resource for car shopping, listed "The Top 10 Most Annoying Features" found in today's vehicles.  Making radio cumbersome to use was in 2 of the top 3 annoyances by Cars.com, including #1!
1. Touch-Sensitive Controls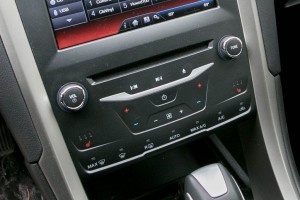 Without an actual button to press it makes changing the radio station or temperature cumbersome and even dangerous because it can require taking your eyes off the road to tell which button is which.
3. Stereo Tuning Buttons Instead of Knobs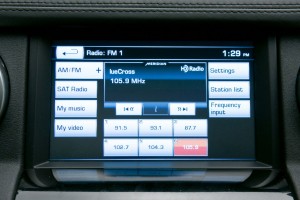 Nothing makes tuning through stations easier and quicker than a simple knob. Using buttons would be fine if it didn't mean a single push only gets you from 101.1 to 101.2. Buttons that are as easy to use as the old fashion knob would be the perfect resolution.
Click here for a full list of the Top 10 Most Annoying Features found in today's cars.
"It is amazing that at a time when public safety organizations are investing millions of dollars to try to eliminate texting while driving, car manufacturers are designing automobile features that force drivers to do essentially the same thing the TWDers are doing – paying attention to technology instead of the road," noted Dave Seyler of the Radio and Television Business Report.
"The auto dashboard is, and will always, be a work in progress.  One of the important features designers should seriously consider retaining is an easy-to-use tactile-friendly way to access AM and FM radio while keeping driver focus where it should be – on the road ahead.
"(These Cars.com) professional car evaluators not only want their AM and FM radio, they want to be able to access it safely and efficiently."
It was also interesting to observe an absence of comments regarding supplemental pay options for in-car "info-tainment".
There was no mention of satellite radio.
And there were no complaints about the lack of streaming audio.
(Makes one wonder if there really is a market for the highly touted broadband connection General Motors announced last year in many new models.)
Be safe on the roads this holiday weekend, and enjoy tuning in to a local radio station during your trip.