But Terrorist Attacks Ignited Change In Delivery By "The Friendly Voice Of Indiana"
September 11, 2001 changed America.
It also changed WIBC.  More on that in a bit.
AM 1070 delivered one of its iconic, proud performances – right up there with its broadcasts of the Kiritis Hostage Crisis and State Fair Tragedy.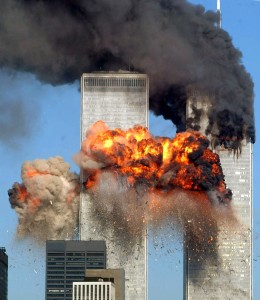 The station toggled between ABC News feeds and reporters spread throughout Central Indiana covering how the disaster and various shut downs – such as the Indianapolis International Airport and most Federal, State and Local government buildings – were impacting Hoosiers.
The anchor broadcaster that day was an impromptu one, former WIBC announcer Steve Simpson.  Prior to then, he had several radio roles – from oldies disc jockey to talk show producer – but never had been a leader on air.  Then came 9-11.   In a previous post he told Radio-Indiana:
If there was a changing point in my career where managers were like "we know we like him but we can't quite figure out what he does", that's the day that people figured out what I did…  Apparently I had done that sort of stuff prior to 9-11 because there was a reason I took the ball and ran with it… but clearly that was like nothing we'd done before and an unbelievable experience for everybody.
(Before not having his contract renewed earlier this year, in the decade-plus that followed 9-11 Simpson went on to host a weeknight talk show on WIBC, then afternoon drive, then morning drive; this in addition to anchoring the station's election night coverage, plus bad weather and other emergency situations.)
But September 11 changed the course for WIBC.
Prior to the fateful day of the terrorist attacks of World Trade Center in New York City and the Pentagon in Washington, D.C., WIBC held the claim as Indianapolis' unofficial home-town radio station.
A cross-section of listeners woke up each morning to "the friendly Voice of Indiana" to get traffic, weather and credible news reports plus a little conversation delivered with Hoosier-sensibility. AM 1070 had serious talk shows in the middle of the day, but also delivered wide-ranging Noon News Hour (complete with mid-day farm & financial market reports, Paul Harvey's "Rest of the Story" and longer feature interviews), and comedian Dave "The King" Wilson entertained during weekday afternoon commutes with G-rated humor between news & traffic reports.
However after 9-11, WIBC felt it needed a more serious delivery to reflect a less innocent time for our country.  First, Greg Garrison's conservative talk show moved in to prime time.  Then station leadership deemed comedy in afternoon drive was less appropriate and instructed consistently weighty topics.  The station stopped carrying local play-by-play sports when it moved to 93.1 FM.  These and other moves incrementally, yet distinctly, shifted the tone of WIBC to one now hardly comparable to what it was prior to 9-11-01.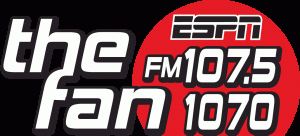 Today, though, AM 1070 might again (or should we say 'still'?) be thought of as Indy's home town radio station.  Carrying all top local play-by-play sports and having local hosts who "really touch a nerve here" according to Emmis CEO Jeff Smulyan, you know you're listening to an Indianapolis radio station within in minutes – if not seconds – of tuning in to THE FAN.  No other station in the market delivers on localism as consistently as 1070!