AM1070 Educated Local Indy 500 Fans With "NASCAR 101" Lessons
This summer marks the 20th anniversary of motor racing's "good ol' boys" coming to the Indianapolis Motor Speedway.  It was a culmination of over two years of preparation, decades of speculation and a big change for local fans as well as radio coverage of the storied race course.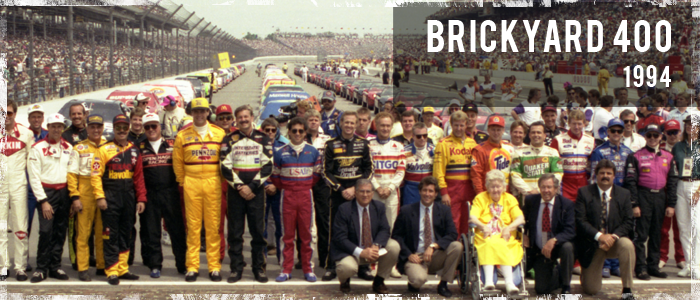 The Inaugural Brickyard 400 was held on Saturday August 6, 1994 and was first race held at the Indianapolis Motor Speedway besides the Indianapolis 500 since the Harvest Classic in 1916.  Anticipation for NASCAR at the IMS had been building through the 1970s and '80s the Winston Cup Series grew in stature surpassing fan interest in "open wheel" racing – aside from the enormously popular Indy 500.  New leadership at the IMS opened the door to break tradition and add a new race as then Speedway President Tony George, and then president of NASCAR, Bill France, Jr. jointly announced the creation of The Brickyard 400 and, despite some resistance from some purists of track history, change was on!
The IMS' outside retaining wall and catch fence were replaced to be decidedly stronger to support 3,500 pound stock cars.  The pit area was widened, and the individual pit stalls were replaced in concrete to handle the refuel spillage of gasoline from the NASCAR machines. The largest project, however, involved the removal of the track apron, and the construction of the new warm-up lane.
Broadcast changes were aplenty with NASCAR at the Brickyard, too, and that required an adjustment for Hoosiers.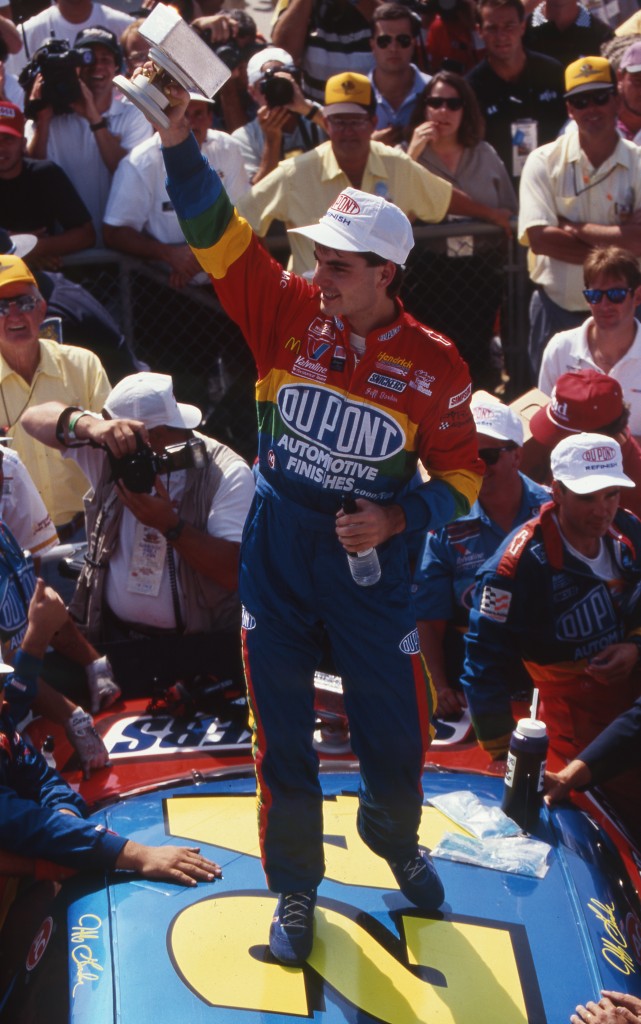 23-year-old Jeff Gordon from nearby Pittsboro, Indiana won that first Brickyard 400 that also featured two former Indy 500 winners (A.J. Foyt, who came out of retirement to participate, and Danny Sullivan) capping a Hollywood-like storyline script for a wildly successful inaugural event!
Today, race day attendance is nearly half of the inaugural event's turnout; but that still makes the Brickyard 400 one of the top stops on the NASCAR circuit.  It also continues to be televised live in the Indy market, and now the radio coverage is a mix of familiar voices local fans know from the Indianapolis Motor Speedway Radio Network and Performance Racing Network.  But as much as anything else, the Brickyard 400 is now a tradition, too, at the Indianapolis Motor Speedway – part of the calendar's rhythm Hoosiers feel every summer.
Catch all the qualifying and race day action on 1070/107.5 THE FAN!