No Ocean, No Matter!!  There's Plenty Of Water To Keep Hoosiers At Play
Summer means outdoor fun for Indiana residents statewide, even when the temperature's above a comfortable level. Some Hoosiers opt to beat the heat and get active the old-fashioned way – by heading to the nearest lake, stream, or river.
Here's a quick list of water-centric Indiana activities, all open to the public, starting downtown and heading away from Indianapolis.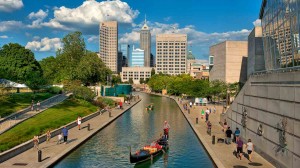 It doesn't matter that we're without an ocean; there's plenty of water to keep Hoosiers busy! Enjoy time on the water with friends and family, and have a safe and happy rest of the summer.