Continued Diversification Efforts' Recent Purchase Keeps The Company In Audio.
While many people leave the radio on for background noise during work, it's not always the best solution.
Mindful of this, Emmis recently acquired a company this spring who specializes in background noise.  Lencore, is a Long Island, New York company that specializes in technology they call sound masking.
With workspaces shifting to open-plan office designs this technology helps keep employees productive and conversations private.  Started as a family business in 1990, Lencore has quickly grown into the industry leader.  The company has customers in nearly all 50 states, and several countries.
Lencore President Jonathan Leonard says he's excited about working with the team at Emmis who are no strangers to building brands and campaigns. "I believe that Jeff Smulyan and the Emmis team will continue with this quest to build a robust business and take Lencore to places I have dreamed," he said. "This is an exciting time for the entire Lencore team and the sound masking industry."
The company specializes in providing ambient environments that work within a company's existing architecture.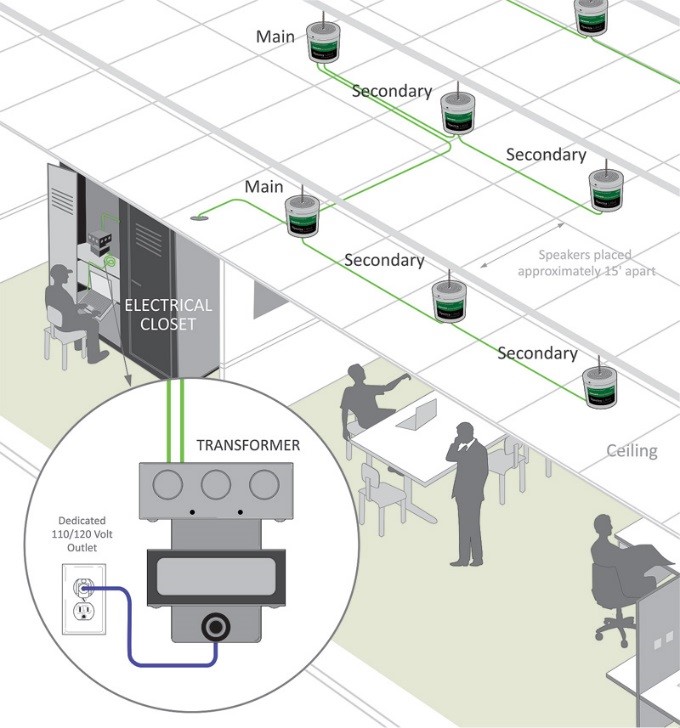 Lencore products can be found in traditional offices, government buildings, and even healthcare facilities.
While it might sound like an interesting move for a radio company to get involved in the space, Emmis execs say there are a lot of similarities between the two companies.
"Lencore, like Emmis, has its roots as a family-owned enterprise that has garnered market-leading status. Emmis' experience in building best in class operations, coupled with its unique people-first culture is the perfect fit to complement the talented Lencore team," Emmis CEO Jeff Smulyan and Patrick Walsh told employees.  "We will provide the know-how and the resources to scale the business to unbelievable heights."
Lencore Acoustics Corp manufactures audio equipment. The Company offers microphone pre-amplifier, paging speaker, stacker, horn, and microphone, as well as transforms and programmable timer products.