Here's A Winter List That Will Have You Saying 'Let It Snow'
Carmel's Christkindlmarkt
Located on the town square near the Palladium, the market features numerous vendors selling everything from fully functioning, authentic nutcrackers to soft pretzels, and Christmas ornaments. If activities are more your speed there's an ice rink and live music throughout the day. As a bonus, firepits and plenty of warm drinks (coffee, hot cocoa, and mulled wine) are on hand to make sure you can spend plenty of time enjoying the season.
Where: 10 Center Green Carmel, IN
More: carmelchristkindlmarkt.com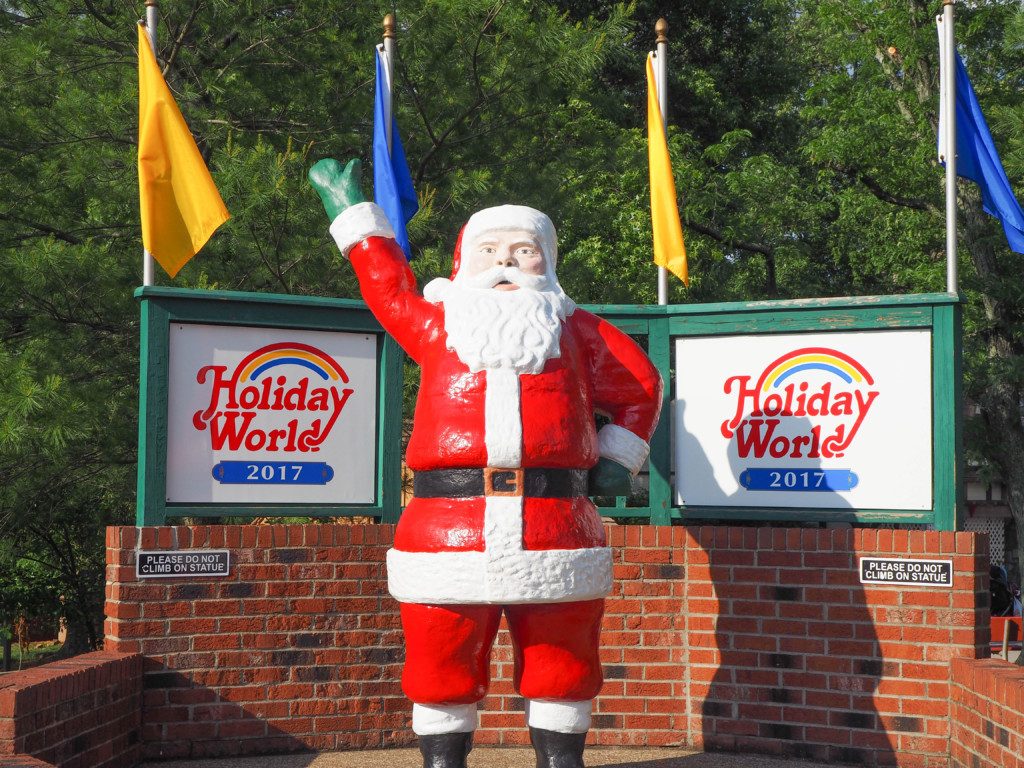 Visit Santa Claus
No, we're not talking about the jolly fellow wearing a red suit handing out gifts. We're talking about the home to Holiday World. While the summer favorite might be closed, there's still plenty to do around the holiday season including light shows, a museum, boutiques, and even a Candy Castle. Kids will love stopping at the post office to write a letter to Santa Claus himself.
Where: 39 N Kringle Place, Santa Claus, IN
More: https://santaclausind.org/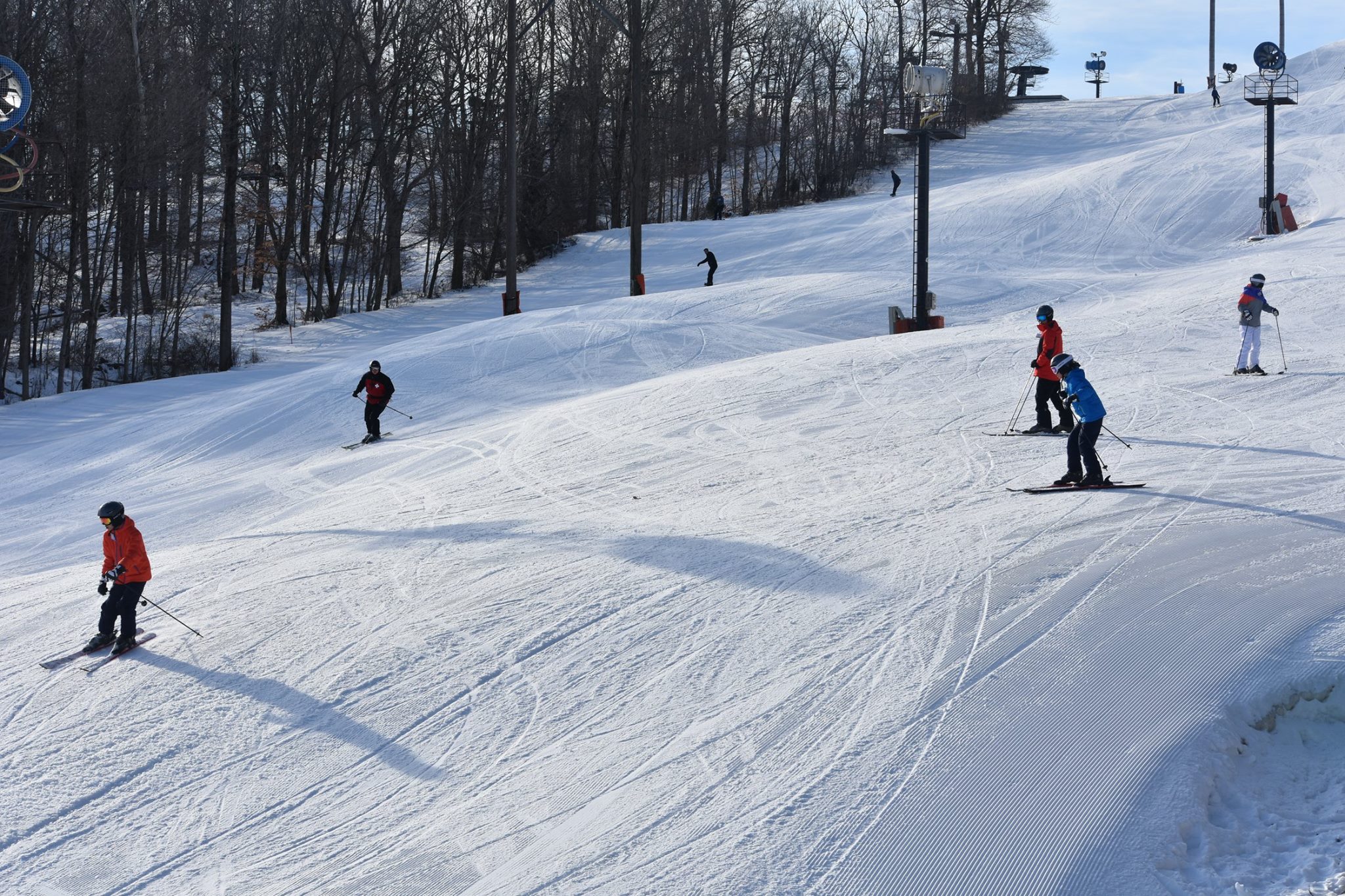 Sledding & Skiing
If you're looking for a hill slightly larger than your neighborhood park these could be worth making a trip to.
Paoli Peaks: Under new management, this southern Indiana ski resort makes for a perfect day trip. Skiers and snowboarders—of any skill level—can slide down 15 trials of varying difficulties. Prices are affordable and if you're not an avid skier you can rent gear for reasonable prices.
Where: 2798 W County Rd 25 S, Paoli, IN
More: paolipeaks.com
Koteewi Run: This is what a water park sized slide looks like in the winter. If you're in the market for thrills, you can plunge 700 feet with a snow tube. The best part? You don't have to climb your way back up if you're feeling adventurous again. For those you choosing not to partake in the thrills there are heaters and hot chocolate available.
Where: 11800 Koteewi Drive Noblesville, IN
More: koteewi-adventures.com
Pokagon State Park: If the adventures from above still haven't be able to quench your thirst, Pokagon State Park's slopes just might do the trick. In addition to great sledding and skiing, there is cross country ski equipment for rent. Admission for an entire vehicle costs just $7 for with an Indiana plate. However, the highlight of this trip might just be Toboggan Run, which allows visitors to careen down a 30-foot tower. The top speed ever recorded topped 40 miles per hour!
Where: 450 Ln 100 Lake James, Angola, IN
More: in.gov/dnr/parklake/4699.htm
Ditch The Gym
Whether seasonal favorites and Christmas cookies have gotten the best of you, or you're tired of fighting the scores of people trying to fulfill their New Year's resolutions at the gym, there is an alternate way to burn some calories. A number of spots across the state offer cross country skiing or hiking throughout the winter.
Indiana Dunes National Park: Maybe pick this spot when it's not terribly cold, but 6 miles of trails should keep you busy.
Where: 1215 N State Road 49 Porter, IN
More: nps.gov/indu/index.html
Eagle Creek Park: If the Circle City gets more than four inches of snow (and you know that's bound to happen at least a couple of times) the park is officially open for skiing. While there aren't sanctioned trails beginners or those not wanting to travel far can experience the perks of nature during the day and catch a Pacer game that evening.
Where: 7840 W 56th Street Indianapolis, IN
More: eaglecreekpark.org
Igloo Wine, Anyone?
You and seven of your closest friends can experience winter in a way only the 21st century can offer. Wine, music, and a heated igloo dome with waiters and waitresses bringing food is could be the perfect way to unwind this holiday season. The attraction is back by popular demand this year after making a much-hyped debut last year. The igloos will be up through the end of March.
Where: Urban Vines 202 E. 161st Street Westfield, IN
More: urban-vines.com/igloos
I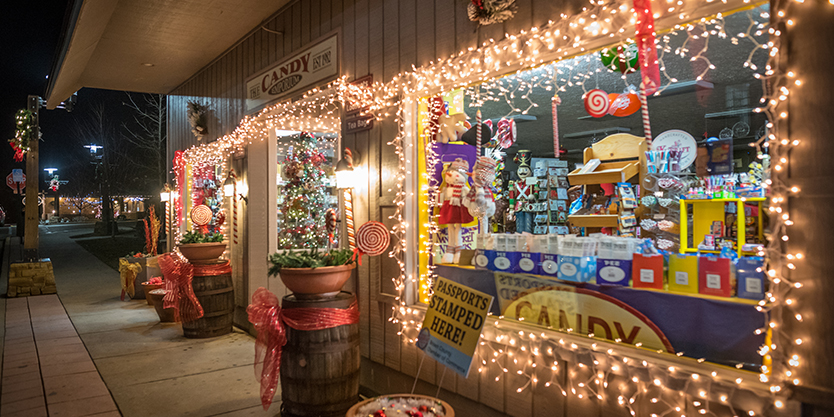 Unplug In Nashville
If you're searching for one of a kind gifts or hoping to get away from the hustle and bustle of the holiday shopping season you can escape to Nashville. The quant town square featuring countless breweries, restaurants, and one of a kind shops fully embraces the holiday season. If you have the time, pick a cabin to stay overnight in and cozy up to a fire.
Where: 211 S Van Buren Street Nashville, IN
More: browncounty.com
Southern Indiana Spelunking
Temperatures in the caves never get colder than 56 degrees, which in and of itself can be a great escape from the frigid Indiana winters. A number of attractions await for those who make the drive. Boat rides, water falls, kayaking, and plenty of climbing awaits visitors in a number of caves near the Kentucky border. When you return from the caves, you can also explore one of the state's earliest capitals.
Where: 1267 Green Acres Drive SW Corydon, IN
More: indianacaverns.com