Reports Shows Drive Times Are Up By Nearly 33%, And AM/FM Is Listened To By 67% Of Drivers.
The typical American commute has been getting longer each year since 2010.
Indianapolis and the surrounding suburbs certainly feel the change.
According to a city-data.com report in 2017, the average one-way Indianapolis commute took 23.2 minutes.  
Today 55.6% of Indy metro commuters travel 30+ minutes each way each day.
Select communities experience even longer time in the car. Below are average estimates this year during key drive times MF 6a-9a, 4p-7p from various suburbs.
Zionsville commute to Indianapolis (downtown) 45 minutes
Noblesville commute to Indianapolis 48 minutes
Fishers commute to Indianapolis 38 minutes
Greenwood commute to Indianapolis 34 minutes
Mooresville commute to Indianapolis 39 minutes
Part of the reason for the jump is road/bridge/infrastructure improvements. In 2019 there have been just short of 100 road construction projects done by varying municipalities – state, county and city governments. Below is a list of closures this month by STATE-government-road-word impacting Central Indiana: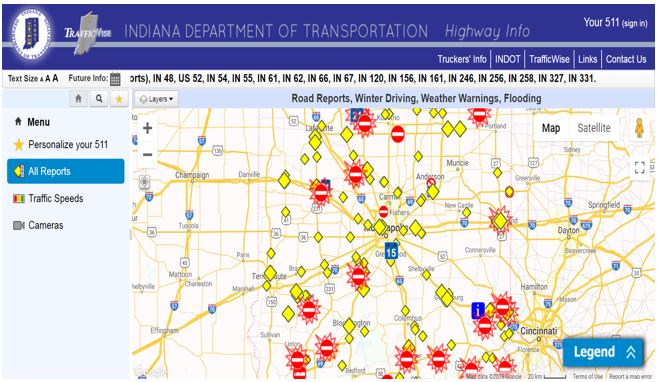 I-65 SB from I-865 to I-465
I-65 SB from South Split to I-465
I-65 SB from North Split to South Split
I-65 SB from I-465 to Southport Rd
I-69 NB from 75th Street to S.R. 37
I-69 SB from 116th Street to 75th Street
I-465 EB from Keystone to Pendleton Pike
I-465 WB from Fall Creek to the White River
I-65 SB from I-465 to Kessler Blvd
I-65 NB from Little Eagle Creek to 56th Street
I-65 NB from 29th Street to Martin Luther King Jr. St.
I-465 NB from 71st Street to 96th Street
Edison Research cites Broadcast AM/FM Radio as still the leading audio platform used by drivers.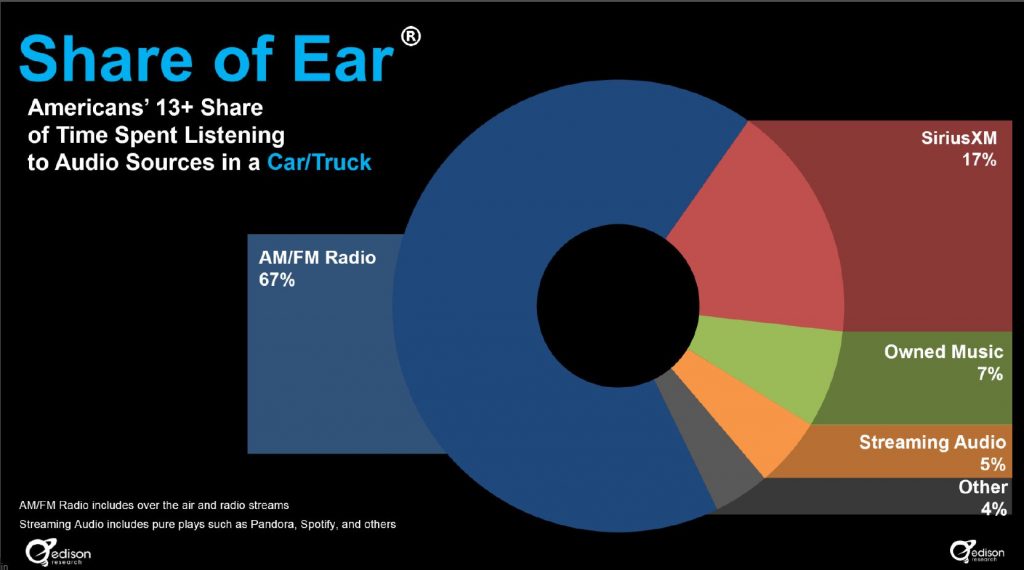 Based on these transportation and media research industry averages, Central Indiana drivers are now listening 40+ minutes a day to AM/FM radio while going to and from their place of work (up 33% from 30 minutes daily prior to 2017).
Yes, more time spent with the medium is real.
And so is this… Compared to other media in which users are distracted with simultanious consumption of another platform – the "second screen" experience of reading or watching video on multiple devices at the same time – commuters listening to radio are a captive audience and engaged in the experience.
Radio advertising is a good value for Central Indiana businesses to reach new or exsiting customers.