FCC Rule Change Sought To Allow Booster FMs To Insert Time-Specific Audio In A Regular Station's Signal
Addressable advertising is a top reason why brand managers and CMOs are putting their dollars into local digital media and forgoing proven media such as radio which continues to show strong ROI in studies by TagStation.
But, what if an over-the-air signal could "geo-target" an audience? One company, GeoBroadcast Solutions, has the technology to accomplish this. It simply needs the Federal Communications Commission to make "one simple rule change" to put ZoneCasting technology to radio and began petitioning FCC leaders in Washington, D.C. last year with talks on-going.
HOW IT WORKS
ZoneCasting systems use a network of synchronous FM booster or cellular transmitters to originate and insert programming – or commercials – separately at specific times from the primary FM station and transmitter.
The technology uses lower-power and lower-height FM transmitters that operate on the same frequency and within the service contour as the primary transmitter. Since the booster transmitters utilize the same channel frequency as the primary station, broadcasters operating on adjacent channels are unaffected by the ZoneCasting broadcast.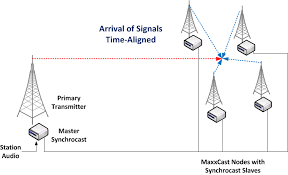 ADVANTAGES
According to the BIA Advisory Services, an authority for data-centered research, analysis, consulting and valuations for the local media industry, radio could see a remarkable difference in revenues if the FCC allowed them to offer zoned broadcast service. The BIA estimates the ability for local radio stations in key markets to offer zoned advertising could lead to between $180 million and $750 million in incremental annual revenue for these stations by attracting new advertisers.
Says the BIA report, "Radio stations in their local markets are challenged to serve diverse geographic communities of interest inside their main coverage zone with those signals crossing state lines, major city centers, suburban communities and other socioeconomic centers." Removing the barrier by the FCC would allow radio stations to better serve audiences and advertisers.
6 Advantages local radio stations could create with zoned broadcast coverage according to BIA.
Coverage areas for geographic zones inside markets crossing state or city center boundaries.
Zoned radio broadcasting provide access for smaller advertisers currently priced out of radio.
New revenue opportunities for local radio broadcasters desperately seeking growth.
New programming and service models for audiences.
Spanish and other language programming
Additional geo-targeted services (e.g., for public safety, alerts and warnings, PSAs, weather, traffic.)
Check out the full study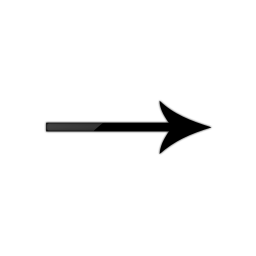 here.