Despite Longtime Partnership, Music Industry Goes To Congress Seeking Fee Increases On Radio Stations
Radio is not immune to the issue of retransmission fees talked about in a recent post at this site, such Indy's recent one involving a programming black out and then settlement returning WTHR-13 to local DirecTV and AT&T U-verse subscribers.
Currently off the radar to listeners are efforts on Capitol Hill in the last couple of years that would have big impact on local broadcasters – the Fair Play Fair Pay Act  and the PROMOTE Act – which seek to bring new performer royalty fee structures to the broadcast radio industry over and above what terrestrial AM/FM broadcast radio stations already pay for BMI songwriter licensing dues.
Driving this is a music business model upheaval.
It used to be that recording artists and music labels receive the bulk of their revenue from retail purchases of songs via CDs or vinyl records through store outlets or mail order, and mp3 downloads.
Today individual sales are down but up are wholesale fees – royalties paid by subscription service providers like Pandora, Spotify and TIDAL.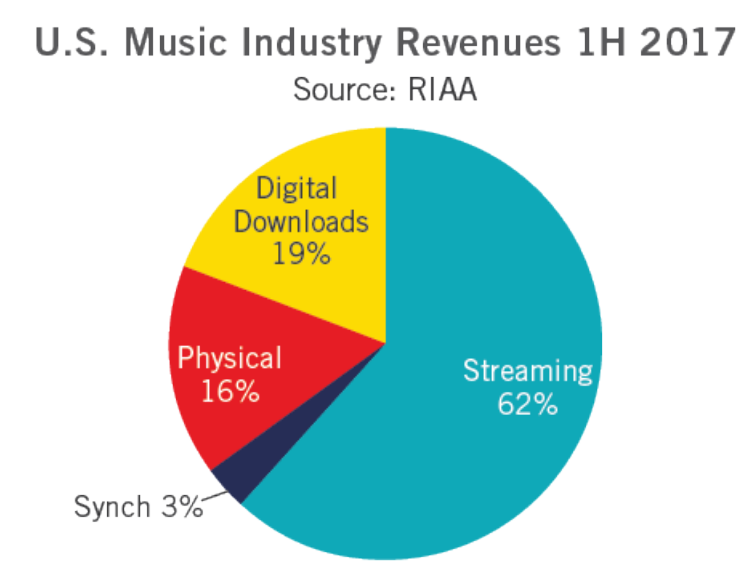 Simply put, the recording industry's run out of ways to make money from the sale of singles and albums so legislation is the effort to change their income stream.
Counter legislation, the Local Radio Freedom Act (LRFA), was filed at the beginning of this year opposing "any new performance fee, tax, royalty, or other charge" on local broadcast radio stations.
The following are quotes from supporters of LRFA and the AM/FM radio on the whole:
"Local radio enjoys a symbiotic relationship with record labels and recording artists that promotes new music discovery, fosters musicians' careers, and drives music sales." National Association of Broadcasters President and CEO Gordon Smith, January 24, 2017.
"If you want YouTube to be compared to terrestrial radio, then you have to be a good partner to artists like radio is. Radio works with artists so they can present music to their fans in the way they intended. Radio does not provide unlimited, on-demand access to music which can be shared. Radio doesn't leak music, and it doesn't make unfinished or poor-quality live recordings available." Azoff MSG Entertainment Chairman and CEO Irving Azoff, Re/code, 'Dear YouTube: An open letter from Irving Azoff', May 9, 2016
"Radio is what it always has been. Radio might not want to be the place where you discover things, but they still are. Artists and radio will always be brothers in the discovery process of bringing new music to people… It's what we do." Garth Brooks, The Tennessean, 'Garth Brooks parts with RCA, looks for promo team', August 8, 2016
As of last month, the legislative scorecard looked like this:
The "Fair Play" Act — H.R. 1836 — had 24 co-sponsors.
The "PROMOTE Act," or H.R. 1914, had two supporters.
The "Local Radio Freedom Act" had 211 cosponsors in the House and 24 in the Senate.
Stay tuned for how this game plays out in Washington, D.C. and impacts local radio communities across the country.