Top Industry Publication Honors Jeff Smulyan With Its Top National Prize In The Radio Wayne Awards.
Emmis Communications is getting a new piece of hardware for its awards repertoire: Broadcaster of the Year.
At September's "Radio Show" in Nashville, Radio Ink, a major publication covering the radio industry, handed out the Radio Wayne Awards in seven categories. Emmis Communications Founder, Chairman, and CEO Jeff Smulyan took home top honors: Broadcaster of the Year.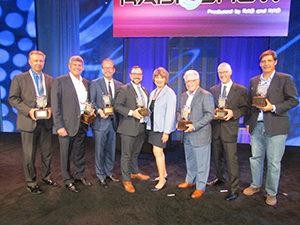 The Radio Wayne Awards are named in honor of "Radio Wayne" Cornils – a late radio broadcaster, SVP/Radio for the National Association of Broadcasters, and executive vice president of the Radio Advertising Bureau.
Radio Ink explains: "The Radio Wayne Awards are presented to the radio superstars whose hard work, dedication, and creativity separate them from the pack. They recognize the people who make the industry work, every single day."
Radio Ink publisher Deborah Parenti elaborated on the history of the 24-year-old Radio Wayne Awards. Eric Rhoads, the founder of the honor, felt it was appropriate to honor his friend "Radio Wayne" Cornils by recognizing the sales and marketing side of the station – the site where Cornils made his radio career. "[Sales and marketing is] the one that does not usually bring home the coveted prizes, but can be just as creative as programming. It's the side that keeps not only stations, but retail and other storefronts, brick-and-mortar and online, in business day after day with innovative, well-crafted marketing partnerships."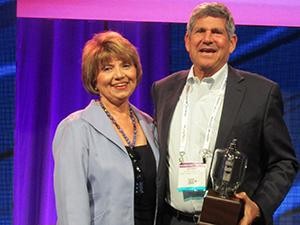 Emmis executives and staff have shared in Smulyan's success and excitement.
"Jeff's radio leadership and his visionary support of NextRadio have made him not only Emmis' best broadcaster, but our industry's as well," said Patrick Walsh, President and COO of Emmis Communications.
Next year's Radio Show – with the 25th anniversary of the Radio Wayne Awards – takes place in Austin, TX, one of Emmis Radio's main markets. 
Congratulations again to America's Best Broadcaster for 2016: Emmis Communications CEO Jeff Smulyan.