Getting To Know People Who Make Our Advertising Happen – With Dawn West, Lyndsey Grayson and Heidi Brewer
Media is obviously a people-business.  Personalities on-air, on-line and in social media create content that attracts audiences.
But many more people are involved in our daily operations than just the voices you hear, the faces you see or the authors you read.  Without these behind-the-scenes roles, sponsorship fulfillment to our audiences wouldn't happen.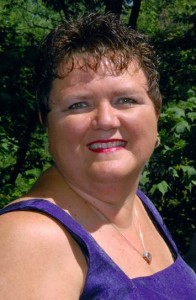 Today, Radio Indiana introduces you to three of the sales assistants who help get, and keep us, on
the air.
Dawn West is a Senior Sales Assistant, and has been with Emmis for 14 of her 23 years in the radio industry!Dawn is very active outside the company as well, especially in her home of Hendricks County,  
Lyndsey Grayson is an Executive Assistant for Indy Radio, here at Emmis, and has been working here since July of 2013. A native of Indianapolis, Lyndsey attended college at Southern A&M and also IUPUI.
Heidi Brewer joined the Emmis team in January of this past year and is our National Sales Assistant. Prior to joining the company, Heidi worked as a Property Manager in Honolulu, Hawaii.
If you had to explain what your day-to-day job entailed, how would you do so?
Dawn: My day is always busy with helping others.  Either salespeople, their customers or even internal staff.  It is never dull, and it is fun getting to know all of the customers and helping them receive what they need
Lyndsey: I assist everyone from the Market Manager to daily prize winners. The key is to prioritize, plan and remain flexible.
Heidi: I handle all national sales orders for the 4 Indianapolis stations.  My average day is spent uploading scripts and spots into the system, coordinating remote appearances with talent & promotions, processing trade agreements, providing reps with log reports,  air checks, recaps and invoices.
What do you find most fulfilling about your position at Emmis?
Dawn: My motto has always been I measure my success by how successful I help others become.  Here I have helped many become very successful.  So being apart of the whole sales process is something I do enjoy.
Lyndsey: Being able to "pay-it-forward". I have access to tons of things, being able to share it with everyone around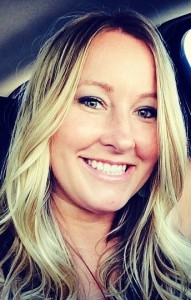 me is awesome.
Heidi: Never having worked in radio before, I enjoy learning more about the industry every day. Exploring ways to improve processes and increase efficiency for all departments is what I enjoy the most. My ultimate goal is to make things Better, Faster, & Stronger! 
In your time with the company, is there a moment that has stood out beyond the rest?
Dawn: When I receive the Emmy Sales Assistant of the Year, which is over all of Emmis Entities.  I was very humbled.
Lyndsey: Sinbad, the comedian was here in the 1070 The Fan studio. I was totally star struck.
Heidi: The month before the 100th running of the Indianapolis 500 was such a crazy time to be here.   Watching everyone come together as a team, during such a busy time was inspiring.  Moods were lifted and stations were selling out resulting in a great atmosphere in the office.