No Longer A Niche, Marketers Must Discern Best Approach To Reaching On-The-Go Consumers.
Time spent on mobile offerings account for over 55% of consumer usage on a given publisher's overall properties according to ComScore.  This means marketers can no longer dismiss the importance of on-the-go electronic devices that users carry in the bag or pocket.
Advertising in the mobile space provides new opportunity, and challenges.  Here's a look at some of both, as well as questioning what lies ahead.
Pluses
Penetration is high. As already noted in the ComScore statistic, mobile consumption is no longer a niche delivery method for content.  When over half of publisher's consumers use it, the platform has reached critical mass.  As an old saying goes, "you gotta fish where the fish are"; and now that includes mobile.
Less clutter. There are fewer ads delivered in the mobile space than other traditional mediums.  This means a company's advertisement has the chance to stand out more.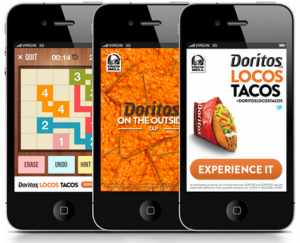 Ads are intrusive. The nature of on-the-go mediums is they naturally follow consumers throughout all points of their lifestyle.  This has long been a benefit of Radio, as consumers can listen to audio content while multi-tasking (such as drive a car, fold laundry or clean out the garage) in a way that one can't when they need to look at content (reading or viewing).  Now visual "pop up" ads provide marketers a visual delivery of message that must be viewed before consuming content.  A new format of such is called an inter-sticial ad, which takes over the entire phone screen.
Form meets function. Native advertising works very well in the mobile platform.  It screams less at the consumer, feels more like content and less like a strong-armed promotion effort.  Examples of this that have a long history in traditional media formats include an advertorial by publishers, or a consumer 'tip' in broadcast commercial.  "Native" works in any platform because the message provides value to the user, and is especially true in mobile.
Minuses
Display ads have hit-&-miss performance. Due to the small screen size, a banner message length is limited.  This often leads to a bold headline that screams at a user and doesn't provide much value.  This is a leading reasons users site banner ads as "annoying".
Trackability less consistent. Marketers have come to expect sophisticated tracking & targetability with web ads delivered to desktop machines.  However, in mobile that depends on the ad network exchange an advertiser uses, the "cookies" that.  And retargeting, a popular technique in which ads follow users throughout the sites they visit on the web, isn't a guarantee within all mobile sources.
The Future – Carrier Networks To Block Ads? 
This winter multiple European wireless carriers announce plans to block online advertising on their networks.
"We don't believe customers should have to pay for data usage driven by mobile ads," said Tom Malleschitz, Chief Marketing Officer of Three UK.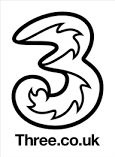 The Interactive Advertising Bureau of Europe has countered blocking ads runs against the principles of net neutrality, which holds all internet traffic should be treated equal and interferes with the freedom of commerce.
Obviously, blocking ads would be significant disruption to the business model for content generators… and would create further challenges for marketers on how to reach consumers.
Domestically industry leaders are already seeking a solution.
NextRadio is a progressive effort to limit data use for streaming, both content and advertising, on mobile devices that is gaining traction among users and carriers.