Getting To Know People Who Make Our Advertising Happen – 3 Questions with Lisa Wall, Jason Hammer, and Thomas Englert
Media is obviously a people-business.  Personalities on-air, on-line and in social media create content that attracts audiences.
But many more people are involved in our daily operations than just the voices you hear, the faces you see or the authors you read.  Without these behind-the-scenes roles, sponsorship fulfillment to our audiences wouldn't happen.
Today, Radio Indiana introduces you to Lisa Wall, Jason Hammer, and Thomas Englert. These three people play a major role in the activations we do for clients outside the Emmis Corporate office.
Lisa has a BA in Journalism from Indiana University, and began her radio career with an internship at WSTO in Evansville, IN when she was in college. After graduation, she moved to Indy take a part-time job as a Promotions Assistant at Emmis Communications. 9 years later, she has recently moved from the role of Promotions Director for HANK FM to the Director of Promotions & Events for Emmis Indianapolis.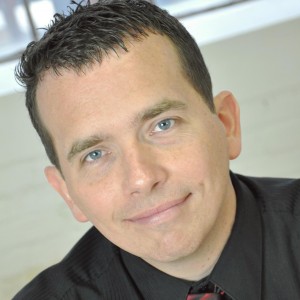 Jason is the WIBC Promotions and Marketing Director. It is his responsibility to create and execute events and sales partnerships that tie-in with WIBC's programming and air talent. It is also his job to make sure that WIBC's reputation as the broadcast leader in community service remains unmatched. Jason takes pride in using our brand to promote and help those doing positive things in the community.
Thomas Englert is the Promotions Director for WFNI – 1070 The Fan. His main responsibilities include working with the Program Director, General Sales Manager and Account Executives to conceive, plan, and execute all station promotional campaigns and events. Thomas has worked his way up within the company where he started as a part-time marketing and operations representative, then as a Team Lead for WFNI before becoming the Promotions Director this past September. 
What prior work experience and/or current skill set helps you the most now in this role?
Lisa: My organization skills and attention to detail. In the world of promotions & events, we are juggling a lot of different things at once, and being able to keep track of all of those pieces (even the small ones) is the key to finding success.
Jason: I have worked in Indy radio since I was 20 and have pretty much done everything there is. I have worked in promotions, on-air, marketing and everything in-between.
Thomas: I have learned that in this business, it's all about communication. That may sound cliché, but it is a vital piece to our success on a daily basis. There are several moving pieces and people that play a part in our day-to-day operations, especially behind the scenes of the shows.
What is the most memorable promotional event you've worked on?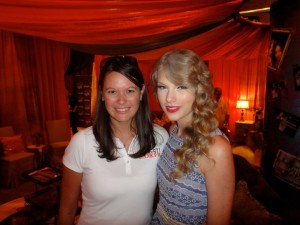 Lisa: In 9 years at Emmis, there have certainly been a few – however without question it was our first AAA Insurance Monumental Music Jam on HANK FM in 2014. This concert event was a big undertaking as well as one of the biggest challenges of my career, and it couldn't have been a bigger success. Each and every partner we worked with on this show was ecstatic – from our sponsors, to the artists to the station. Everybody won.
Jason: The "Indy United" event on Monument Circle in 2014. It wasn't the most attended and it didn't make a single dollar as it wasn't available to be sold, but getting all of Indy's radio talent as well as civic leaders in place to call on the violence to end was a great night.
Thomas: I worked a Bud Blue Friday with JMV at Old Pro's Table in Broadripple, and got to work alongside Colts tight end – Dwayne Allen. It truly hit me just how big of a footprint Emmis leaves on the community. That's when I knew I wanted to work in promotions and marketing, specifically for The Fan.  I love sports and truly enjoy working with people; it was a perfect fit for me."
About your own media interests & tastes… When you're not working, what kind of radio programming or podcasts do you like to listen to?
Lisa: I've got quite the variety in my podcast selections. The Nerdist Podcast is a favorite, as well as Off Camera, and now that Bill Simmons is back in the podcast business, he's also a regular download.
Jason: I may be biased but my favorite podcast is the "Hammer and Nigel Show" which also airs on The Fan, from time to time. I enjoy hanging out with my family, watching sports and gambling to the point where I may lose my house! (laughing)
Thomas: This may sound biased, but I have been listening to The Fan long before I arrived at Emmis. Despite working at the station all day, I usually find myself listening to our station on my daily commutes to and from work. We help coordinate a lot of the giveaways, contest and promotional spots that are done on-air. So for me personally, it's rewarding to hear our station and talent every day.