We're Past July 4th and In The Thick Of Summer, But More Racing & Community Fun Are Still To Come.
With everything that comes with the Month of May in Indianapolis, and the all-American celebrations during 4th of July weekend, visitors to the state might think that Indiana has packed it all in to the early parts of warmer weather.  But locals know we're only half way there.  Here are some highlights between now and Labor Day around central Indiana.
NASCAR's Brickyard 400 at the Indianapolis Motor Speedway – tomorrow through July 26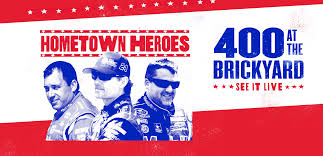 Brickyard week means more than just the top stock car drivers taking 160 laps around the famed oval Sunday, although that is the featured event!  Concerts by Jai Baker, Jesse Brown and driver autograph sessions highlight non-racing activities.  Plus hard core race fans also get to see minor league circuit up-&-comers with Xfinity Series action, and vote on Twitter using #Hoosierdriver for their favorite driver from the state of Indiana – either Jeff Gordon, Tony Stewart or Ryan Newman.
Red Bull Indianapolis GP – August 7 through 9
The world's top motorcycle pros race the IMS' road course – where fans can see the action up close on infield mounds for practice, qualifying and the race itself – at the iconic track's final big race of the year.  Additionally the Motorcycles on Meridian rally, held near Monument Circle in downtown Indy attracting approximately 10,000 amateur riders, is a sight to see.
Indiana State Fair – August 7-23
The 2015 theme is "Year of the Farmer" to "honor and gratefully introduce those who have committed their lives to producing food, fiber & fuel through the innovation of their Farms, our Future and our Communities."  Concerts, rides, the beer and wine festival, and the many concoctions of the deep-fried sort on the midway await visitors again this year.
Greenwood WAMM Fest – August 15
Wine, Arts, Music, and Microbrew in Greenwood – the name says it all!  Since 2009, this lively festival in Craig Park has been organized by the the Sertoma Club of Greenwood.
Franklin Beer and Bluegrass Festival – August 22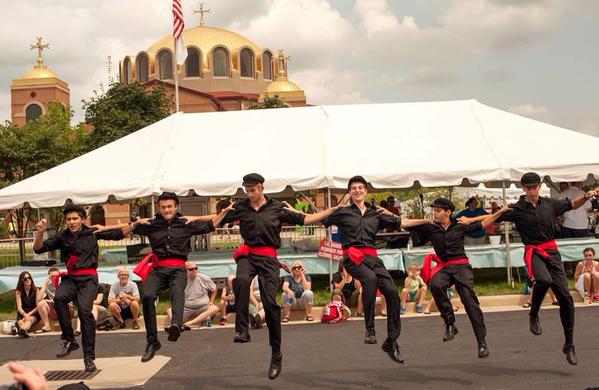 Thirteen breweries and live music in the heart of downtown Franklin, Indiana.
Indianapolis Greekfest – August 28-30 
Oppa!  Holy Trinity Greek Orthodox Church in Carmel hosts the Indy area's celebration of Hellenic culture, with traditional music, dancing, arts, food, and drinks.
Dig IN – A Taste of Indiana Festival – August 30
Celebrating all things farm-to-fork in Indiana, Dig IN brings farmers, chefs, brewers, vintners, and those who love to eat and drink together at White River State Park to experience all the deliciousness that Indiana agriculture has to offer.
Gateway Fest and Labor Day Miracle Mile Parade – September 5
The pride of the south side! 2015 festivities include the famous car show and an organized bicycle ride along with the traditional Labor Day parade.
For smaller or daily events around downtown Indianapolis, be sure to browse Downtown Indy's events guide.