Indy Talk Radio – Conservative and Sports – Shaken Up
"Talent on loan from God", as self-proclaimed, is no longer on Indy's heritage radio station.
The Rush Limbaugh Show began airing this week on 1260AM WNDE, its original Indy affiliate station, after 22 years of airing on WIBC.
WNDE also began simulcasting on an FM translator, 97.5 on the dial.
There is much speculation as to who the "winners" and "losers" will be with this change.
Why Rush Moved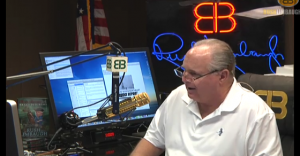 Money is at the heart of why "El Rushbo" was not renewed by WIBC.
Radio stations make the overwhelming majority of their revenue from selling commercial advertising.
Syndicated programs, whether on radio or TV, are provided by networks who maintain control of up to half of the advertising inventory.  This means a local affiliate station has 50% less of the available time to sell on national show that they do on one locally produced.
Compounding the challenge of having less opportunity to make money – i.e. less ads to sell – is that syndicators of popular shows often charge increasingly high fees.
Then layer in the issue that an increasing number of sponsors do not want to be associated with controversy surrounding Rush, it reduces the pool of potential customers.
Finally, there is the issue of the future.  How much gas does Limbaugh have left in the tank?  Comparisons have been made to the Colts decision a couple years back to part with Peyton Manning before his career because it was over in the best long term interest of the franchise.  Indy's NFL team has been remade and continues as a contender.  WIBC is hopeful for similar success in making a transition away from a figure that has become the face of the organization.
WIBC is committed to the same format of conservative talk & news and will not be changing direction.  The current weekday lineup, with all shows being produced by WIBC or Emmis Communications affiliated stations, is as follows:
6a-10a Indy's Morning News With Tony Katz
10a-11a The 10 @ 10
11a-1p Greg Garrison
1p-4p Dana Loesch
4p-6p Chicks On The Right
6p-7p Abdul At Large
Ditto Heads Still On FM – But Today, Does It Mix With Sports?
Many industry insiders credit Limbaugh in part for the survival of AM radio for much of the last two decades.  Carrying the nation's top program, along with sports programming, gave the band relevance to compensate for its lack of fidelity.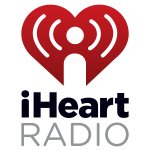 But since WIBC shifted to 93.1 in 2007, Rush Limbaugh Show listeners have come accustomed to the crisp sound of FM radio.  That continues thanks to iHeart Media's simulcasting launch of WNDE on 97.5 FM.
Now the question arises of do the two genres of talk radio mix on one station?  Will listeners who like one type of conversation, also like the other?  Consider this:
Conservative talk – the modern day version (pioneered by Rush Limbaugh) has morphed in to mostly an echo chamber of divisive thought, keeping away listeners who aren't like-minded; and it's not viewed as fun radio.
Sports talk – it is the "big tent" that welcomes most all within a community to gather, cheer for or discuss how favorite teams are performing; and sports are viewed as fun.
Time will tell who the "winners" and "losers" of this seismic change in Indy's talk radio landscape will be.  Game on!