Marketing & Advertising Are Key To Capitalizing On Growing Consumer Confidence
The economy is accelerating as we start 2015.
From a generally positive state-of-the-State address by Governor Mike Pence earlier this month to last week's SOTU speech by President Obama, there are many indications that Indiana and the nation are showing signs of turning the corner.
A recent CNN-Money review sited three key factors that will likely drive America's economic improvement this year:

More people are getting jobs.  Nationwide unemployment is down to 5.6%.
Cheaper oil prices.  This acts as a noticeable pay increase right now for consumers, off-setting stagnant wage growth.
Personal debt is lower.  Americans have reduced their total household debt as a percentage of GDP by 25% since the start of the Great Recession in '07.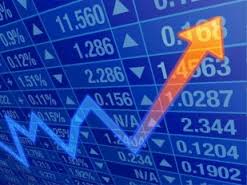 All of these factors directly put money in consumers' pockets, meaning more people are in a better position to spend.  And along with the ability to buy now, there is the need – i.e. consumer demand – to buy now.  Today consumer durable goods owned by Americans are very old by historical standards because during many recent lean years many folks have foregone purchases.
If you are responsible for marketing a businesses, what all this means is that "fish are in the water", as an old saying goes.  You need to "cast your bait/line" – it's time to crank up your advertising effort!  Be sure that consumers know who you are & what you offer, why they should buy from you now versus someone else in your same category.
So how much should you spend on advertising?  Check out this page Marketing 101 -> Overview -> Advertising -> How to Budget for Advertising on my website.  Here, you'll find a link and some quoted advice from the U.S. Small Business Administration.  It helps to have a good idea of your upcoming year's projected, or desired, gross sales.  Depending on your sales plan, you should allocate a certain percentage of that towards advertising.  Additionally, AdBudgetCalculator.com provides a formula and suggestion based on a few of your businesses characteristics.
To deliver the best return on investment once you determine your budget, choose from the among various content platforms to deliver advertising messaging – TV, radio, newspaper/magazine/blogs, social media outlets; then determine if also including other advertising-only outlets such as outdoor/billboards or direct mail makes sense.  Whatever you choose, dominate it/them with high frequency to reach your target audience!
If you aren't certain how to formulate that message, Emmis Creative Services can be a resource for you.  Contact me if you need help.