Company Continues Seeking Innovation, Adds Dynamic Pricing Software Firm

Continuing its commitment to investing in and furthering technological innovations within the radio industry, Emmis recently acquired Indianapolis-based Digonex, a software firm whose main product uses real-time variable pricing to manage e-commerce transactions.
"We like the business," Emmis Communications CEO Jeff Smulyan said. "We think it's going to grow and we think we can provide some management skills.  We did research on dynamic pricing and we think it's going to change the [radio] industry."
"Digonex's automated pricing solutions make use of dozens of parameters to continuously identify the 'sweet spot' where prices follow perceived market value and generate maximum economic return for clients while providing fair prices for consumers," said Smulyan.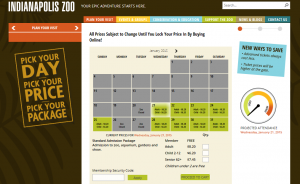 Digonex's current client list is strong, including the Anaheim Ducks, Cleveland Cavaliers, University of Washington, University of South Florida, Indianapolis Zoo, and Warner Music Group.  The local example, the Indianapolis Zoo, switched to a unique solution provided by Digonex's variable pricing model based on up-to-the-minute projected daily attendance "to manage crowd capacity, not maximize revenue," said Zoo spokeswoman Karen Burns.
This is not the first partnership between Digonex and Emmis.  Emmis New York station WQHT-FM used Digonex to sell tickets to the Hot 97 Summer Jam, which sold out MetLife Stadium.
The Indianapolis Business Journal noted Emmis's recent creation of the NextRadio app, which brings FM radio signals to smartphones, as a prime example in the company's willingness to be an industry leader in technological innovation.
Robert Unmacht, a partner at iN3 Partners, an investment banking consultancy focused on radio was not surprised by the acquisition of Digonex saying "Emmis has always been excited about staying on the technology side."