MG Recognized As An Indy Up-And-Comer
"What these young people have accomplished already is truly inspiring." — Greg Morris, President/Publisher, Indianapolis Business Journal.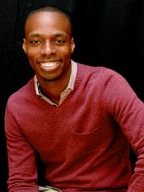 You'd be hard-pressed to find someone more involved with keeping fans current on Indianapolis sports than 1070 The FAN's Michael Grady.
And now he's got one of the most notable accolades in Indy to add to the list: the Indianapolis Business Journal Forty Under 40 list!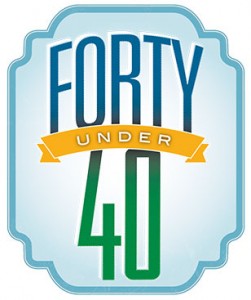 Honored by the IBJ in early 2014, Grady shared his path and some reasons for his early success in the sports broadcasting business.
"I was cut from sports and wondered what I could do with my time," said Grady on how he got involved in broadcasting. "My voice was changing at that time. Warren Central [Grady's alma mater] had a radio program. I decided to get involved and it was love at first sight."
But once Grady caught the broadcasting bug, he quickly understood the hard work that would be required. His first job at WIBC was taking calls for pet and cooking shows. "If I had said, 'No, I'm only doing sports,' I never would have got my foot in the door," said Grady. It wasn't until he filled in as host for Indiana Sports Talk, though, that he got his shot a short while later as the show's producer.
His work ethic proved invaluable in 2007 during the transition and launch of 1070 THE FAN. "During the first weeks, I missed Christmas. I grew a beard. Nobody saw me. It made me appreciate what it takes to get a station started," he said.
What sports fans might not know about Grady is that he's equally as passionate about fashion as he is sports. "We'll travel to see runway shows," Michael says of he and his wife, Deandra.
Congratulations again, Michael, on being named one of IBJ's Forty Under 40. Hear him on the Grady & Big Joe Show weekdays 10am-Noon on 1070 THE FAN, and follow him on Twitter @Grady.