"It's About The Relationship With Listeners." MG Credits Growing Up With 1070, Being Shown The Way.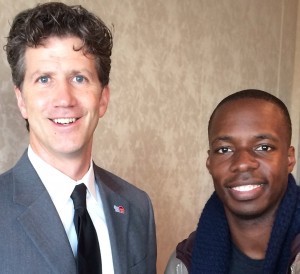 You see him on TV…hear him courtside on the p. a. system during Pacers games…and you might even be one of his more than 15,000 Twitter followers…but Michael Grady still loves radio.
Named to the IBJ's prestigious "Forty Under 40" list, hired as local television sportscaster and with "The Grady & Big Joe Show" on 1070 THE FAN exploding in popularity, this has been a big year for MG.
Listen to his thoughts on how developing a relationship with the audience, and being authentic with it, is so important – and it's a little surprising (then again, maybe not) where he learned it!
Click here to see audience growth of "The Grady & Big Joe Show", the largest in all of Indy radio in the last year.
Click here for additional Radio Indiana EXCLUSIVE PODCASTS you might like.