It's Been An Interesting Winter, To Say The Least.
With record-low temperatures and a heavy dose of snow to boot, governments, schools, and businesses (but not radio stations!) have seen schedules modified repeatedly since December.
But that begs the question: with all of those days off,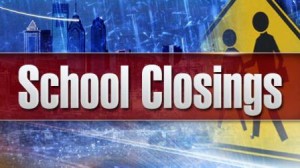 when are Indianapolis-area schools going to make them up?  The answers vary depending on the school system.
Glenda Ritz, the state superintendent of public instruction, said that adding hours onto the end of existing school days is an acceptable way to complete a full day of instruction, provided it is approved by the Department of Education.  So that means students will piece together the days missed hour by hour, day by day.  Locally, Wayne Township and Westfield schools are pushing for such a plan.  Indianapolis Public Schools has already committed to holding classes after graduation – anything possible to reach the legally mandated 180-day school year.
"As Hoosiers, we always expect harsh winter weather," said Ritz. "However, this year's storms have been extreme and have interrupted instruction for schools throughout the state.  I have spoken with countless superintendents throughout the state and they have all asked for more flexibility for scheduling instructional time."
Ritz also acknowledged and allowed more flexibility in administering the ISTEP tests – giving districts an extra week to prepare students due to important instructional time already missed.
Naturally, many Indianapolis residents in their late 30s or older have been comparing this winter to the Great Blizzard of 1978 – a storm system that crippled the midwest (and later, the northeast).  While the Blizzard of 1978 brought nearly a foot-and-a-half of snow in a 24-hour span with high winds and massive drifting, the temperatures remained moderate compared to this year, hovering in the single digits to low teens. That's why, despite a few criticisms, this school year has seen more days canceled (most have 5-7 days) than Indy's worst snowstorm (generally 3 days).
The weather in the first week of January brought out the first "red warning" travel ban from Mayor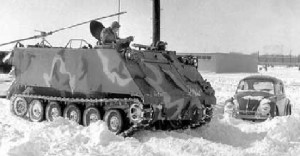 Ballard's office since the infamous 1978 blizzard, when then-mayor William Hudnut toured the frozen Indianapolis streets in a National Guard tank – one of the only vehicles able to traverse the city.
Of course, as it was in 1978, it remains in the winter of 2014:  93.1 WIBC is central Indiana's best source for breaking news and weather.