Streaming Giant Still At Odds With Music Creators, Those Who Provide Their Product
Pandora's legal troubles continue.
Last week the world's #1 internet music streaming service and ASCAP began a long-awaited federal trial to determine how much the company should pay for the use of their compositions for the next two years.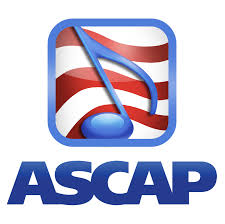 ASCAP – the American Society of Composers, Authors and Publishers – has about 470,000 members, and reps music from artists like Leonard Bernstein, Beyoncé, Duke Ellington, George Gershwin, Alan Jackson, Jay-Z and Katy Perry.
ASCAP CEO John Lofrumento said in a statement that ASCAP members make their living creating the music without which Pandora would have no business: "Our fundamental position in this case is that songwriters deserve fair pay for their hard work, an issue that the court has not yet decided."
Pandora originally filed suit more than a year ago, seeking to pay ASCAP writers and publishers less.  Pandora argues that it shouldn't have to pay ASCAP's songwriters and publishers any more than terrestrial radio broadcasters do—currently about 1.7% of their revenue—since Pandora, which generates the bulk of its revenue from advertising, considers local radio stations its closest competitors.
ASCAP says it should earn an even bigger slice of Pandora's revenue than it does now. Its legal team is expected to argue that music is more valuable to Pandora than to terrestrial radio, since Pandora lacks sports and talk programs and plays far fewer audio ads.
Meanwhile Apple's iTunes Radio, has agreed in recent years to license music directly from individual publishers at substantially higher rates than what ASCAP has been charging Internet-radio companies for blanket licenses.  ASCAP cites Apple's higher rate as an argument in favor of raising what Pandora pays.  U.S. District Judge Denise Cote will have to determine the rate Pandora would hypothetically pay ASCAP in a free market.
Separately last month, U.S. District Judge Louis L. Stanton ruled that Pandora doesn't have a blanket license that includes the songs of publishers who have withdrawn their digital rights with BMI.  Like ASCAP, the Broadcasters Music Incorporated collects license fees on behalf of songwriters, composers, and music publishers and distributes them as royalties to those members whose works have been performed.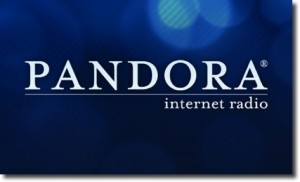 And this past summer, Pandora purchased KXMZ in Rapid City, S.D. – population 70,000 – attempting to have one terrestrial radio station's royalty agreement cover for Pandora to distribute ASCAP music to 72,000,000 listeners.  This is, said ASCAP President Paul Williams, "a stunt, a way to do an end run".  Not surprisingly, this case is also being litigated.
Bottom line, Pandora has a lot of legal issues for a company that has yet to turn a profit.