Going Big? Going Small?  Want Something Truly Unique?
Though Christmas creep may have already claimed some shoppers prior to Thanksgiving weekend, everyone can now officially agree that the holiday retail season is upon us.  With that in mind, there are a couple of ways that Indianapolis will go about shopping this December.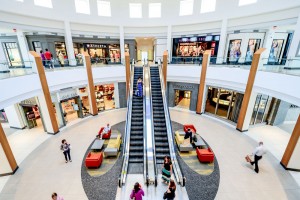 Going big?  If you're headed to a large retail district like Keystone at the Crossing, Castleton, or downtown and Circle Centre, it's probably best to plan ahead.  Though most major traffic projects are past, traffic near shopping centers, especially on weekends, can be extremely congested.  Pick your spots in advance, and before you leave, check traffic on 93.1 WIBC.  Most large shopping centers have other attractions to keep Christmas cheer strong.  Santa's village at the indoor malls is top of mind for many Indianapolis families, and downtown's decorations, including the Circle of Lights at the Soldiers' and Sailors' Monument, which shines bright throughout the holiday season, is a must-visit as well.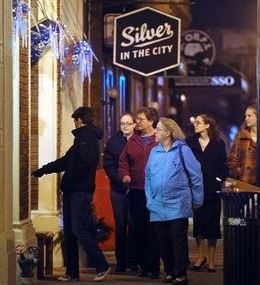 Going small?  This recent Indy Star editorial by Matthew Tully extols the virtues of shopping small businesses, especially from a local economic perspective.  Money spent at locally owned shops gets reinvested back to the neighborhood and city, as the shop's owners are neighbors and residents.  An unusual array of Christmas gifts, ornaments, collectables and accents can be found at Wildflowers At Sullivan's (Hardware & Garden), 71st Street and Keystone Avenue.  And city neighborhoods like Fountain Square, Broad Ripple, and Mass Ave abound with local clothing boutiques, music stores, gift shops, and art galleries.  Unlike the large shopping centers, which can be crowded and overwhelming in size, it's often best to pick a neighborhood and be surprised.  Sometimes a great and unique gift isn't always in the Sunday paper's advertisements – it's found when you explore the great finds right here in the Circle City.
Want something truly unique?  Indianapolis abounds with great antique shops, both large and small.  Downtown features two of the most well-known in the area: Midland Arts & Antiques Market and the Indianapolis Downtown Antique Mall.  Check this list of local antique shops and malls to discover some new favorites.
Of course, the holiday season wouldn't be the same without food.  What better gift than the gift of fine food and drink from a local shop?  Indy gourmet grocers Goose The Market, Vine and Table, and The Cheese Shop lead the way with a selection of wine, spirits, cheese, and other gourmet foods that we love to indulge in over the holidays.
Still looking for inspiration?  See the Indy Star's Holiday Gift Ideas (all local!) and Visit Indy's Top Ten Shopping Destinations for more resources.