Industry Is Healthy, Survey Says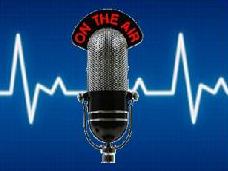 Arbitron, Katz Media Group, and The Radio Advertising Bureau recently released a study called "The Radio Landscape".  
It reveals how relevant Radio remains in today's world of time-starved consumers.   Here are some vital signs from the report that demonstrate the superior health of Radio:
The average person 12+ in the USA spends about 2 hours and 40 minutes a day with Radio.  (RADAR 114 September 2012 Monday-Sunday 6AM-Midnight for Persons 12+, sample size 395,655)
Adults spend more time each day with Radio than with the internet.  (2012.2 MBI – USA TouchPoints smartphone enabled National probability sample of 2,000 persons aged 18-64, Nested within GfK/MRI's Survey of the American Consumer)
More people of all ages would be more upset to go without their Radio station than to go without Facebook.   (Alan Burns/Triton Digital "The Future of Radio" September 2012 National Consumer Database; 25,000,000 Panelists; August & September 2012; All Ages, Genders and Format Fans; Total Polled = 41,252; Roughly in Line with 2010 Census; Heavily Caucasian)
Radio reaches more than 90% of virtually any market segment each week.  (RADAR 114 September  2012, Mon-Sun 6A-Mid sample size 395,655)
Only about 10% of Adults 18+ will listen to satellite radio in a week.  (Scarborough Release 1 2012 (Feb 2011 – Feb 2012, Adults 18+, M-Su 6a-Mid)
On Radio, the audience listening level from the beginning to the end of a 6-commercial break is 93% of what it was before the break.  (Arbitron, Media Monitors and Coleman Insights "What Happens When the Spots Come On?"  study of 866 radio stations measured by Media Monitors and Arbitron across all 48 PPM markets in the United States during the months of October 2010 through September 2011 covering a total of 17,896,325 unique commercial breaks involving 61,902,473 minutes of advertising.)
Virtually all Radio Listening happens LIVE, in real time, while more than half the top 10 TV shows' ratings come from 7 day DVR viewing.  (MediaLifeMagazine.com October 2012)
Radio is resilient.  Its accessibility continues to expand.  Various distribution platforms such as streaming, HDRadio, MP3 also keep Radio relevant.  Unlike other media, the audio experience remains intact platform to platform – whether it is delivered on a desktop, in a car, MP3 player or cell phone.  The platforms allow Radio to maintain accessibility and relevancy with audiences.  Today's new technologies can increase and enhance consumers' Radio experience through text messaging, mobile applications, time shifted listening via podcasts, etc., and now also provide a visual experience not previously available.
The future of Radio is bringing all technology and platforms together to deliver true interactivity to the masses, one person at a time.  Within this world of new technology and media fragmentation, Radio continues to be the #1 source for new music discovery and choice for audio entertainment.