WIBC, "I've seen it from both sides"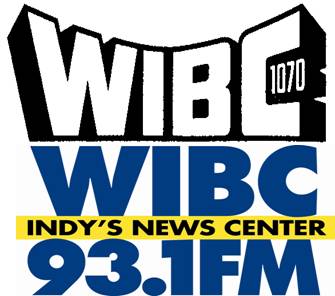 Over 30 years ago Jeff Smulyan got started in the radio business and has since led Emmis Communications to be the 9th largest radio group in the U.S (based on listeners).  After being honored with the Indiana Broadcasters Association's Lifetime Achievement award, he sat down with Radio Indiana to talk about first competing against and then buying WIBC, plus other topics.
Radio Indiana: So as you described the first station you operated in the 1970s, AM-WNTS and its full service format, in many ways you were going head to head against WIBC.
Jeff Smulyan: Yes I was.  I learned a lesson and that is you learn about the right signal and the right position in the market, I used to joke and say, "I could have Walter Cronkite and David Brinkley doing news on WNTS."  And people would say, "Look, they may be okay, but WIBC has Fred Heckman and Lou Palmer" because they set the standard for news in this community, and we still do, and it's gratifying.  It's a lot better to be on this side of the ledger than the other side but I've seen it from both sides.
Radio Indiana: When you bought WIBC in the mid-1990s, it was not in one of its brightest times of its storied history.  Why did you buy it?
Jeff Smulyan: I guess from a hard, cold business standpoint I shouldn't be proud of the statement I'm about to make… but we bought WIBC for probably less economic reasons than anything we've ever purchased.
Radio Indiana: Really?
Jeff Smulyan: We've always said, "It's gotta make sense as a business or you're kidding yourself and your employees and your customers and your community and your shareholders.  But there was more of an emotional pitch to buying WIBC, because it had always been sort of the legendary standard in this community, and it had fallen into disrepair.  It was hard for me as a Hoosier to see that radio station sort of suffering.  So we made a non-economic decision because it was our hometown that turned out to be a good economic decision as WIBC got turned around and has done well.
Radio Indiana: And then, what has happened in the recent years is about trying to keep the station moving forward…
Jeff Smulyan: Yeah, I think we felt that the long-term future of news and information had to be in the FM band (after 69 years at the AM1070 frequency, Emmis moved WIBC to 93.1FM)… And the fact is that WIBC has had the credibility as the news voice – the community voice, really – of Indiana for 50 years, and our job is to enhance and build upon that legacy.
In upcoming posts, Smulyan talks about the changes & challenges of the legendary dial position becoming a new radio station which now – as 1070TheFan – is one of Indy's most popular!