Everyone has a different idea of what customer service, and specifically good customer service, means to them. Whatever the definition, customer service is an intregal part of any consumer-driven business.
The technical definition is that customer service is the provision of service to customers before, during and after a purchase. It's also been defined as the assistance and other resources that a company provides to the people who buy or use its products or services.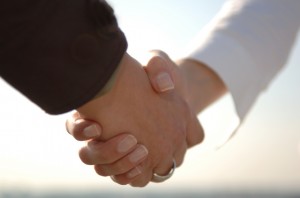 The definition changes with every consumer you come across. Understanding what some people feel constitutes good customer service is important in understanding how your business ranks with its competitors. Here's what some had to say about customer service.

Customer service is filling these needs efficiently or solving the customer's problem by having good product or service knowledge, enough information and a positive attitude.
Making sure the first impression the customer gets of the business is positive looking at aspects such as accessibility, layout, cleanliness, offer of help from personnel. Alternatively the initial impression the customer gets over the phone must be good – how quickly is the call picked up, is the customer helped and directed correctly?