I am a sales rep for Emmis Communications with responsibilities focused on 1070/107.5TheFan, NetworkIN and 93.1WIBC.
But I am not only a sales person; I am also a broadcaster.  I understand the nuances that make good radio for listeners, and ergo for businesses that advertise or for ad agencies representing businesses.  I know because in my over 25+ year radio industry career, most all of it here in my home town, at one time or another I've done many of the different jobs at a station that connects radio with listeners & sponsors.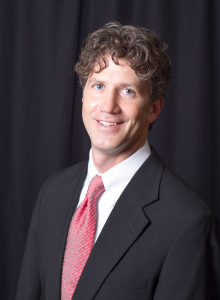 – I've read the news headlines & been a disc jockey.
– I've announced play-by-play sports & hosted talk shows.
– I've staffed promotional events.
– I've operated broadcast transmission boards for live & syndicated shows.
– I've telephone solicited for programming research.
– I've constructed radio formats & commercial logs.
– I've written & voiced commercials.
And as an account manager, I've collaborated with clients & co-workers to execute countless advertising campaigns.
I know what makes radio successful.
And I enjoy getting to know what makes other people's business successful!  Curious by nature and genuinely interested in other businesses and how they work, one of the best parts of my job is the chance to learn a little about a lot of different companies & industries (from retail to not-for-profit).
Then being a client-focused marketer, I am able to pull from my background & expertise and provide resources to deliver customers results… and I get no greater thrill than when an advertiser shares their objectives with me and we put together a successful program!
I've told friends & family how I am lucky; able to do what I believe I was born to do!  And if you think I might be able to help you, I'd be honored for that opportunity.



Professional Industry Awards & Recognition