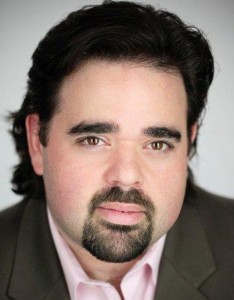 Host of Tony Katz and the Morning News
Using pop culture and comedy, Tony entertainingly works his way through hard news and current events, making the complex easy to understand and exposing media hypocrisy along the way.
Not your everyday talk show, Tony focuses on right vs. wrong instead of right vs. left.
His articles appear on TownHall.com, Rare.us, Daily Caller and at WIBC.com. Tony has provided political and cultural content and analysis to FOX News, MSNBC, CNBC and radio stations across the country. As a consultant, he has worked with national think tanks and grass roots organization on messaging and focusing their brand. Tony is a sought after public speaker and emcee, with an emphasis on new media, culture, activism and getting big laughs.
In just six months on The Morning News, Tony has nearly doubled the size of the morning audience, and now airs five hours a day.
Tony has signed both sides of the paycheck, and understands the joys and challenges of business ownership. In his college days, he sold pizza door to door. After school, he ran restaurants in Florida and Washington DC and a construction company in New Jersey.
He is also the founder of the Freedom Cigar Club, and will gladly accept a cigar from you at near every occasion.