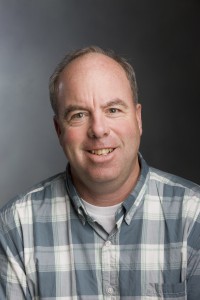 Co-Host of the Home & Garden Show
Pat Sullivan is the man to ask when you need to clean your deck, repair your plumbing, or install a new floor. He is the guru of home improvement and the co-host (along with Dick Crum) of the Home and Garden show, Saturdays from 9-1. Pat began his radio career at WIBC in 1995 and he says it was the first job for which he'd ever filled out an application!
Pat's "other job" is as the President of Sullivan's Hardware, a chain of family owned stores in Indianapolis.
His expertise in all things home improvement comes from a lifetime of learning. Pat not only learned about the business of selling hardware, he also learned the best ways to use the tools and products he sells as well as how to tackle nearly any home improvement project.
Pat Sullivan for The Scott's Company
Pat Sullivan for the For The Power Cooperative/Central Indiana Power