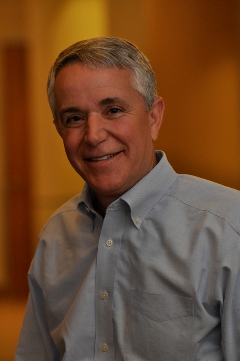 Host of The Mutual Fund Show, Saturdays 1pm-2pm
Denny, who operates The Mutual Fund Store in Indianapolis, is a graduate of Speedway High School and Marion College. He is a Registered Investment Advisor who has also earned the designations of CRPC (Chartered Retirement Planning Counselor) and CMFC (Chartered Mutual Fund Counselor) from the College of Financial Planning.
Before opening his investment business, Denny owned and operated a well-known local plumbing company. He also directed the multi-state plumbing operations of a national mechanical firm. He has always been in the business of business and finance, and for many years he has been a speaker and instructor nationwide for both business and investing.
Denny Smith for Barth Electric
With more than 35 years as a businessman in the Indianapolis area, Denny Smith has the experience and background to be the one who guides WIBC listeners with their financial questions.