Legendary Indy Radio DJ To Retire After 37 Years
The following are excerpts from an interview published by NUVO's Seth Johnson last month.
It's fair to say that a lot has happened during Bernie Eagan's 37 years on (Indianapolis) radio.  Throughout his time, however, you likely haven't seen Eagan, and he has not seen you.
Blind from birth, Eagan is not shy about sharing the obstacles he's overcome to be where he is today… Now after a successful decades-long run, Eagan will sign off for the final time on Friday, July 20.
NUVO: Being that you have been blind since birth, did you attend the Indiana School for the Blind and Visually Impaired growing up?
BERNIE EAGAN: Yeah… I went all 12 years… Then I went to Ball State… I did the radio/TV thing.
NUVO: Was that (radio) something you were really passionate about before going to Ball State?
EAGAN: Oh my god. I always say it was since I was 10 years old…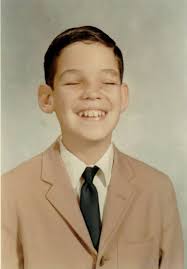 NUVO: Was there a certain radio personality that you really liked growing up?
EAGAN: I was such a geek that when we would go on vacation, I would take a huge reel-to-reel machine and a radio. We'd be in a motor home, and I'd be out at a picnic table with this thing plugged into this reel-to-reel so I could record whoever was on…
There were guys on WLS in Chicago and WCFL and WABC in New York. There were some local people here. And then, in 1968, WNAP came on the air, and they were huge… Cris Conner… Buster Bodine… Bruce Munson. All these great people were on the radio. They weren't the reason I got into it, but they sure didn't hurt.
NUVO:  Over the years then, has it been difficult to adapt to new equipment as it has come along?
EAGAN: When I first got into radio, nothing was computer based. Most of the songs and commercials were on something called carts, which look like 8-track tapes. The nice thing about carts was that I could put Braille labels on all of them…
In 1998, we went to computer. Then, a few years ago, we switched to a new system… (which) does not work with a keyboard. They said, "Well, Bernie. This is kind of a problem because it's touch screen." There was this engineer down in Texas who came up with a system. It's a Plexiglas-type board, and they put holes in it. Where those holes are is where I can reach through and touch the different things I need to use [on the touch screen]. So it's like high-tech meets low-tech.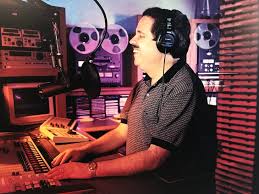 NUVO: Give me a rundown of where you've been over the years.
EAGAN: Bill Shirk, who is a legend, ran a radio station and they were a Top 40 station back when I was in high school. They were just a crazy bunch of people… I came over to WXLW and hung out, and Shirk was very nice to me.  (But) He never paid me a dime.
…Then I went to Ball State. There was a dorm station at LaFollette Complex… it was very, very primitive. But it was a lot of fun. In the meantime, I always worked at a little station in Hartford City in college.
…Then I worked at WERK, an AM station, what was called a day-timer… So they had a real struggle, but it was a great experience.
And then, I heard about this station WENS. This guy named Jeff Smulyan was putting it on… July 4, 1981. I woke up that day, and I turned on the station up in Muncie. I thought, "This station has the brightest sound. I would love to work there." So I started bothering the program director, Rick Cummings… and about seven or eight calls later, he called me back… I went full-time in October. I did all kinds of different shifts. I got to be music director, assistant program director. I did late nights. My first full-time shift there was 10 to 2 at night. I [eventually] went to afternoons and even did mornings for a while there. Then, I came to B105.7 in 2005, and I did mornings here until 2010. And then, they moved me to afternoons, which is where I am now.
NUVO: Being someone who regularly interacts with the Indianapolis population by means of your job, what do you specifically like about being on the air in this city?
EAGAN: I love the connection. I mean, I talk to people, and they think they know me. They think we're friends. Most of the time, that's not a bad thing. This is a great city. Thirty-seven years is enough time for people to be born, go to school, get married, get divorced, get married again, have kids. Thirty-seven years is a long time. It will be hard to leave. Even though it's my choice, that last day will still be difficult.
For more on Bernie Eagan's career, listen to this recent interview with WFNI's Kyle Knezevich.