PODCAST REVISTED — Said Greeney During Indy Stop, "We're Like An Old Married Couple".
After nearly two decades together, ESPN Radio's Mike & Mike In The Morning will broadcast its final episode this Friday.
Beginning in January Mike Greenberg will solo anchor a weekday morning Sports Center show on ESPN's flagship TV channel.
Starting November 27, listeners to radio affiliates – including locally 107.5/1070 THE FAN – will hear Mike Golic be paired with his son Mike, Jr. plus ESPN veteran Trey Wingo on their weekday morning commutes.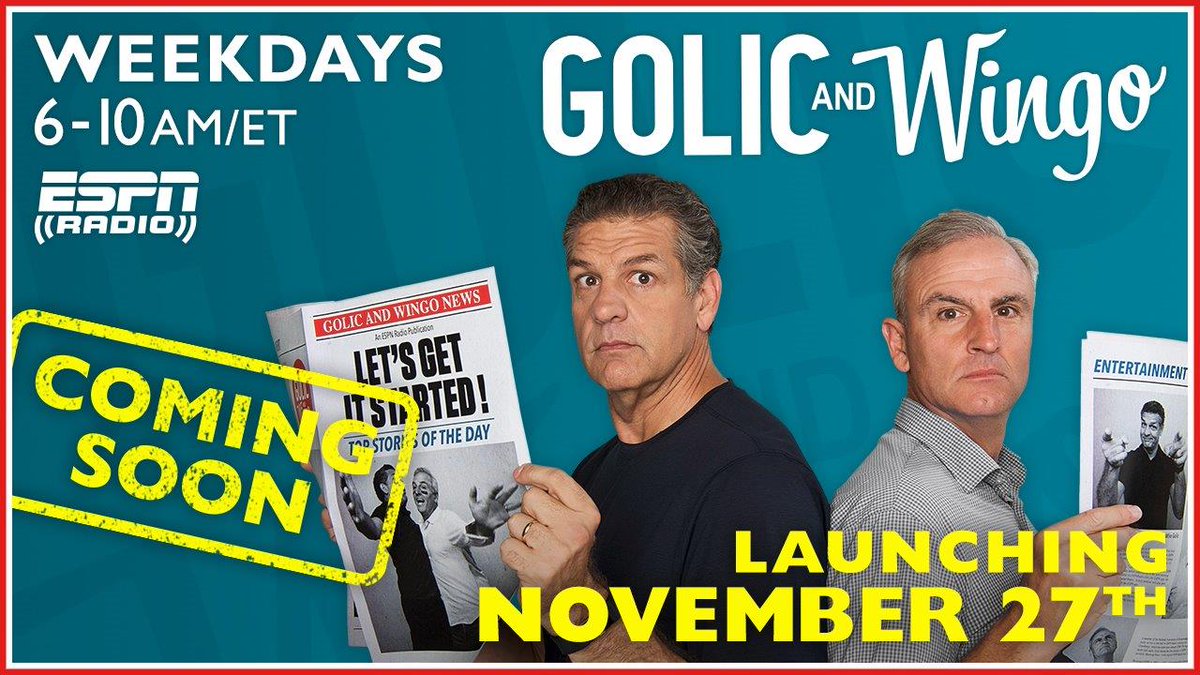 Driving this is the self-proclaimed Worldwide Leader in Sports being at something of a crossroads.
The cable network giant has lost 13 million subscribers in recent years as a growing number of cord-cutting consumers drop or trim back their subscription TV packages.  ESPN laid off 100 anchors and reporters earlier this year on top of a 2015 reduction in force that let go of 300 behind-the-scenes producers and directors.
But ESPN is still the biggest player in sports media, thanks in large part to having contracts for play-by-play of many of America's most popular sports pro leagues or college conferences.  So rather than playing it safe, they are revamping their programming lineups putting "Greeney" front and center on TV and keeping a friendly, familiar voice to start the day on radio.
No more Mike & Mike In The Morning is the end of an era… During Indy's Super Bowl XLVI week, I had the chance to do a podcast with them about what made their show so successful.
Enjoy the listen.