Executive Cites Benefits, States It Has "The Potential To Be The Glue In (Ad) Campaigns."
Below are excerpts in a series published earlier this month by Inside Radio on strategies and successes of top agencies that buy into the medium.
The top leaders within Zenith USA make no bones about how important advertising on audio is to their work. They're also bullish on how much more vital it can be moving forward.
Sean Peters, president of the media agency whose client include Kohl's, Toyota and Verizon (all brands that show up on Media Monitors' list of top 100 radio clients for 2016) explains that the Zenith's staff doesn't think as much about radio as they do about audio when talking about opportunities with clients.
His comments—along with those of two of his top lieutenants, Joe Cerone and Tom Goodwin—suggest that what they love about radio today will grow ever stronger if stations expand the power of NextRadio and other digital opportunities and are able to make their offerings easily accessible in connected cars.
"There are a lot of things that we think are really powerful about the medium. [One is] the emotional connection that people have with an audio personality," says Peters.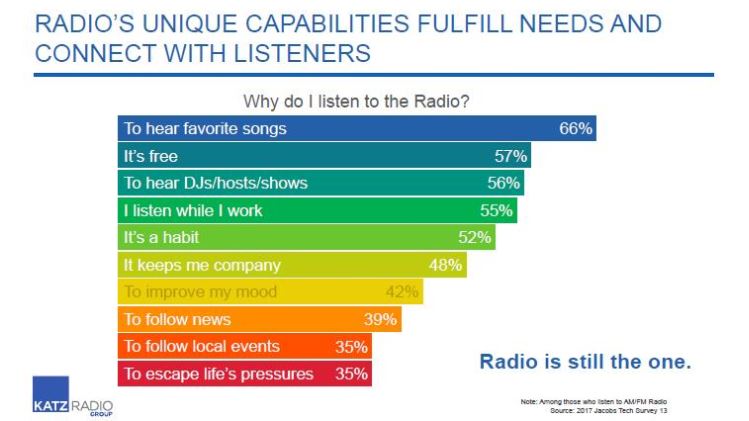 "They know the [disc jockeys and talk show hosts], which they think of as celebrities, are living in their communities. They're eating in the same restaurants; they're sitting in the same traffic," adds Cerone, who is Zenith USA's executive VP of local investment.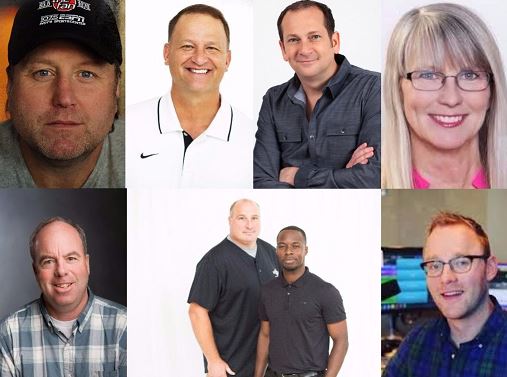 Cerone grew up in New York and was a fan of WKTU, known as "Disco 92" at the time. His boss, Peters, has listening tastes with an element of "what goes around comes around." He grew up in Detroit, and was a fan of the "Drew and Mike" morning show on rock WRIF (101.1) which went off the air a few years back. Now he listens to the duo's podcast, which debuted last year.
It's only natural that both are enthusiastic about digital audio. Streaming services are "opening up new genres and new worlds in a way that has never happened before," says Peters.
A different spin on things comes from Zenith USA's resident futurist, Goodwin, who is executive VP and head of innovation. "More than anything, the current environment for radio is exciting because of its reach potential. 93% of the U.S. audience listens to radio each and every week, which is far, far greater than any other medium out there." He also references "interesting stats" about the "memorability" of radio campaigns.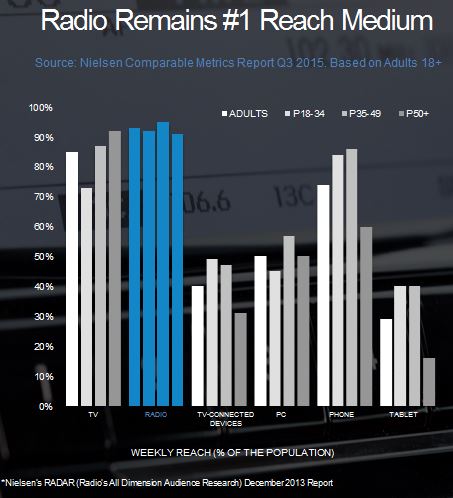 In the emerging media landscape, as campaigns play out on multiple types of media, radio will be thought of less in terms of its delivery method "and more in terms of the context in which messages get served," Goodwin predicts.
"When audio works together with other media—when messages can become audio and then turn into a money-off coupon on the screen—we'll see the transformative power of audio really hit home," Goodwin adds.
Transforming radio to the next level may be fraught with challenges, but the Zenith threesome seem to have a lot of faith. "It's easy to think that a medium that's been around a long time is going to become less interesting. But radio and audio have the potential to be the glue in campaigns," Goodwin says.