Recent Vote Buoys Bus Advocates… March Madness Double Up With Indy's Paddy's Day Celebrations!
Expanded Transit in Indy is Approved
Last month the Indianapolis City-County Council recently voted to expand Indy's mass transit system.
This was after a November ballot question to Indy area voters – a 0.25% income tax increase to fund transportation options – was approved.
The major improvements are to the IndyGo bus service, including higher frequency, longer service hours, easier transfers, and construction of a rapid transit line along busier corridors (like the already-underway creation of the Red Line on College Avenue).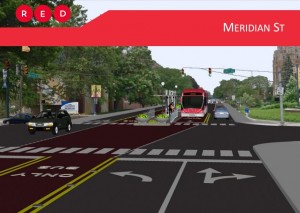 Part of the proposal is seeking a $75 million congressional grant for further improvements. The Marion County Transit Plan is a piece of a long-term transit plan for the entire region.
St. Patrick's Day in Indy
Downtown Indy goes all out for St. Patrick's Day – read about the biggest events.
Thursday, March 16th
"Greening" of the downtown canal
Prepare for the greenest day of the year by joining in the fun as the Hoosier Lottery helps the downtown canal run bright green. The celebration takes place at Ohio & West Streets, and features live music. 5pm.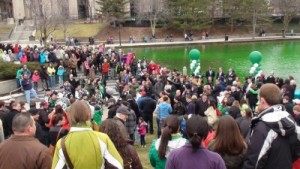 Friday, March 17th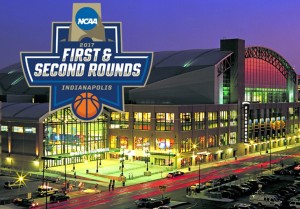 For a full list, browse Downtown Indy's full list of St. Patrick's Day celebrations.