Industry Contends With Marketers' Doubts About Measurement, Scale
Excerpts from story by Steven Perlberg, Wall Street Journal
About 17% of Americans over the age of 12—around 46 million people—listen to at least one podcast each month, up from just 9% in 2008, according to estimates from Edison Research last year.
Proponents argue that the medium is particularly effective for advertisers because listeners are trusting and attentive.  Podcasts like "This American Life" and "WTF with Marc Maron" have fandoms bordering on cultish.
But while the popularity of podcasts is on the rise, many big-name advertisers are still wary about committing serious portions of their marketing budgets toward the medium.
It is difficult to measure how many people actually tune into a podcast, let alone listen to hosts promoting its sponsors. Ads in podcasts are relatively expensive, so it is tough for brands beyond direct-response advertisers to determine whether the investment pays off. And the process of buying and selling ads in podcasts is still complex and clunky.
That is all keeping large brand advertisers from pouring in money, leaving podcasts as a niche category
"I certainly believe that it's such a difficult and convoluted process to buy, manage and verify that [it] certainly has kept a lot of advertisers on the sideline," said Stephen Smyk, chief executive of Performance Bridge, which buys podcast ads on behalf of direct-response advertisers like glasses company Warby Parker and Harry's razors.
Advertisers are expected to spend about $35.1 million on podcasts this year, up about 2% from last year, according to ZenithOptimedia, which is owned by ad holding company Publicis. Meanwhile, marketers are still investing some $18 billion a year in radio and $67 billion in TV.
"The stand-out success of a few podcasts has tended to cannibalize spending that would otherwise have been spread across less successful podcasts, instead of expanding the market substantially," said in an email.
It is hard to know exactly how many people are listening at all. The chief metric in the podcast marketplace is unique U.S. downloads, which counts how many individuals put an episode on their device. Podcast insiders say figures can easily be skewed by counting one person's attempt to download the same episode multiple times or failing to filter out a company's own office IP addresses and bot traffic.
A deeper problem is that downloading an episode doesn't necessarily mean someone listened to the podcast or the advertising within it.
"Over the last year, we've all seen there's been a surge in awareness and listening to on-demand audio, buoyed by shows like 'Serial,'" said Thomas Hjelm, chief digital officer at New York Public Radio. Yet, "there has not been a common measure for what is a listen and what is a download."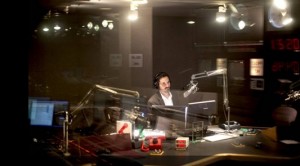 That is compounded by the fact that the ads aren't cheap.
Ads in top programs can command $50 to upward of $100 CPMs, which represents the cost of reaching a thousand podcast downloaders. Media buyers compare podcast pricing to very premium online video. YouTube ads sold for an average $18 CPM in December, according to data firm SQAD.
Marketers looking to build awareness for a consumer brand struggle to determine (podcast) effectiveness, ad buyers say.
"Podcast ads can't be targeted in the way other digital media can be, and there's no immediate metric of success—like impressions served or links clicked—to allow advertisers to evaluate return on investment," said Jonathan Barnard, head of forecasting at ZenithOptimedia.
For full story, click here.