1070 THE FAN's own Michael Grady Receives Prestigious Award.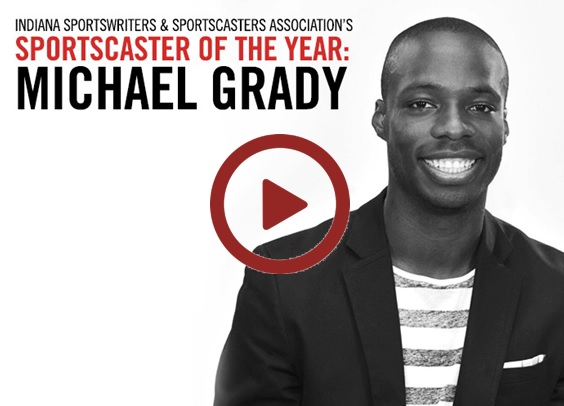 Those of us at the Emmis headquarters on Monument Circle have known him as a fixture and integral part of 1070 The FAN and WIBC for more than a decade.
The accolades keep piling on.
The Indiana Sportswriters and Sportscasters Association has named Michael Grady, host of the Grady and Big Joe Show on 1070 The Fan, RTV6 sports reporter, and PA announcer for the Indiana Pacers and Indiana Fever, the 2016 Marv Bates Sportscaster of the Year.
Grady has been with Emmis since 2003, joining WIBC as a board operator before producing Indiana Sports Talk with Bob Lovell and covering high school sports for the station. When 1070 The FAN launched in 2007, Michael was named Executive Producer. He joined the Pacers in 2008, taking over head PA duties in 2010. In 2014, Michael joined RTV6 as a sports reporter, and rounded out the year by being named to IBJ's Forty Under 40 list.
The ISSA honored Grady during its annual Hall of Fame Banquet. Current hall-of-famers include Chris Denari, longtime Indy sportscaster and current Indianapolis Motor Speedway Radio Network broadcaster, as well as Pacers radio announcers Mark Boyle and Slick Leonard.
Join 1070 The FAN, RTV6, and the Indiana Pacers in congratulating Michael on a well-deserved award!
L
isten to Radio Indiana's exclusive podcast with Michael Grady.