Cause & Social Marketing Arm Shapes Innovation Conference In Chicago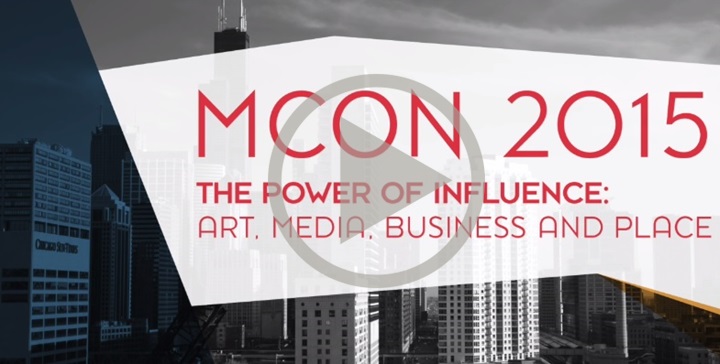 Incite, the social impact marketing arm of Emmis Communications, is known in Emmis markets (Indy, Austin, New York, Los Angeles, and St. Louis) for its creative ideas in furthering causes through marketing partnerships.  The rest of the nation got to know more of that with Incite's role as a sponsor and panel participant at MCON.
A little bit about MCON: what began as an online event in 2009 by cause marketing agency Achieve has now expanded into a two-day, in-person conference at the Museum of Contemporary Art in Chicago, focused on "the concept of influence through art, media business and place."  MCON (Movements Conference) brings together artists, business leaders, and thought leaders in the media world to discuss ideas for enacting positive change.
For Incite and MCON, it's a perfect partnership.
MCON's media panel featured Incite Vice President and Founder Sarah Harris and Matt Higginson of Medium, both speaking about using and shaping all elements of media to further causes.
Authenticity was the common thread throughout — Medium's content must stir something in readers to be effective, and Incite's campaigns must keep social good at the core.  Harris provided an interesting counter to Higginson; where Medium was born of the internet age and relies solely on social for distribution, Incite harnesses the power of broadcast media alongside digital and social.  Harris explained how the local reach of radio helps Incite's overall philosophy.  "Meet them where they are, engage with people, which we do through media as a way to create that one-to-one relationship, and through the message or story that we're telling to inspire people to think or feel differently."  NextRadio is yet another Emmis innovation that Incite is using to create more intimate connections, as Harris noted.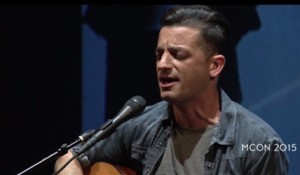 The partnership didn't end there. Incite helped use its radio and music industry influence to connect MCON with artist headliner Marc Roberge of O.A.R.  Roberge spoke about using music and art – much like Incite uses marketing and advertising – to inspire social good.
Read more about Incite's projects at inciteimpact.com and in an additional MCON Q&A with Sarah Harris and Matt Higginson.