Irreplaceable Broadcaster Connected Intimately With Listeners, Built Trust.
By Bruce Bryant, President & Creative Director of Promotus Advertising 
Most people in Indianapolis, unless they live under a rock, are aware of the loss of Amos Brown.  Many know him as a strong community leader and advocate for the voiceless.  What many may not know about Amos is that he was a brilliant journalist and media executive.  His official title at Radio One was Indianapolis director of strategic research.  That means Amos was the brains behind many of the business initiatives at Radio One.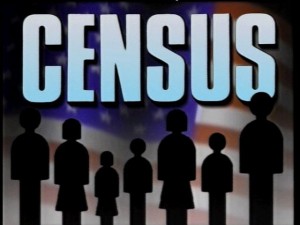 It was Amos who clearly understood how important the U.S. Census was to business opportunities for Radio One.  Advertisers are often misinformed about the buying patterns of African-Americans.  Amos used the census data and other market research to provide local and national advertisers with media behaviors and lifestyle insights of the urban market.  Amos understood better than most how to translate research data into business.
Amos Brown was a thinker, an influential negotiator and a powerful media player.
A Marketing Brand 
Amos Brown knew how to position WTLC as an Indianapolis powerhouse.  He sought and worked for positive change in this community; he knew his talk show and the other Radio One media properties had the power to do lots of good.  Amos built a personal relationship with his listeners that easily translated into advertising revenue.
Amos Brown was honest, humble and never had a hidden agenda.  He delivered the sought-after value listeners and advertisers needed from a radio partner.  Simply put, his audience trusted him, and advertisers loved that.  Amos became the most important brand for Radio One Indy.
It was Amos Brown—not the radio company—who tackled the racial, political and social issues for the African American community.  He had the microphone, and he willingly accepted that social responsibility.  And it made his show a "must listen." The Amos Brown Show was bigger than The Hour of Power with Al Sharpton in New York.
Afternoons With Amos had the highest African-American share of listeners age 35 and older in the United States for a black-oriented talk radio show.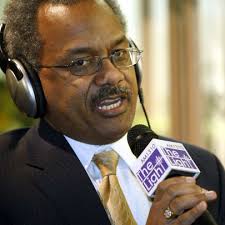 The Broadcasting Business 
Amos Brown's literary chops could have landed him a job at any news organization in the country.  His broadcasting business acumen would have guaranteed him a general manager post at the urban station of his choice.
But it was his passion for being on-air and his love of Indy that hooked him. Amos truly enjoyed the excitement and action of radio.
Radio gave Amos an interactive platform, which was perfect for his infectious personality.  Was he controversial?  Yes.  Was he a lightning rod?  Yes.  Could he be outrageous?  Yes, but he was also a coach, counselor and the voice of reason.  With that kind of charisma, radio is the medium of choice.
Amos Brown did write a "keepin' it real" type column for the Indianapolis Recorder newspaper, but it was radio that gave him an intimate connection to his audience.  He was never afraid to champion the issues he believed to be right, no matter what.  Listeners loved that about Amos.
Please remember:  Amos Brown is in the Indiana Broadcasters Hall of Fame—not the urban Broadcasters Hall of Fame.  He was inducted in 2007 along with Jeff Smulyan (founder of Emmis communications) and Jane Pauley—not bad!