Hoosiers Talk About Why That's Awesome, And Unique.
While most central Indiana residents might hit up the Indiana State Fair for the food, concerts, and carnival, the roots of our fair (and most state and county fairs) is a celebration of rural farming. Yet the fairgrounds are smack dab in the middle of the state's largest city. And echoing the words of fair attendees, exhibitors, workers, and the Indianapolis Star: that's awesome.
Within mere minutes, you can go from driving on the traffic-crazed roads of 38th Street and Keystone Avenue to walking across a quaint red-and-white covered bridge. You can grab a milkshake and grilled cheese sandwich at the fair's dairy barn, then drive a few blocks for some soul food. You can see residents of all-white rural towns spending their days surrounded by a largely black neighborhood.
It's wonderful.
It's also a reminder of how much Indiana's rural towns and urban cities offer.
-Matthew Tully, Indianapolis Star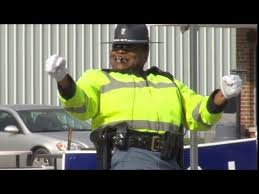 As Tully notes, both urban and rural areas in Indiana are facing significant challenges. Yet the heart of a Hoosier resides in all. Traffic director Calvin Bumphus, an Eastside resident, loves interacting with farmers and country folks during the fair. "Man, I think it's pretty awesome," he said. "You see a different part of Indiana when you're out here. But everyone gets along. They all love the Indiana State Fair." Inside the fairgrounds, Putnam County farmer Larry Fidler got a kick out of the city folks stopping and asking questions about his goats. "You can tell they don't know much about them. But it's a nice mix of people."
Food, always a central theme at the state fair, means a lot to the concept of "urban meets rural." With the surge in "farm-to-table" or "farm-to-fork" dining in metro areas across the country, city-dwelling food and restaurant enthusiasts have the opportunity to meet and mingle with the producers that are so important to how we eat. It's extremely fitting that the theme of this year's fair is "Year of the Farmer," as urban areas become more interested in the activities and practices of their surrounding rural farming communities. As always, there's a social media component to the concept, with the fair encouraging visitors to post a "#farmerselfie" with one of the 17 fea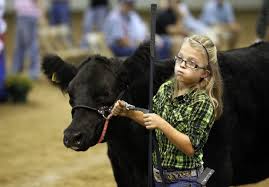 tured family farms (a different one for each day of the fair).
You'll see tractors and hay bales going down 38th street. You'll find smartphone charging stations mere steps from the cattle barn. You'll meet a farmer whose only visits to the city are for the state fair, or a child from Indianapolis who's never seen livestock until the fair.
It's these wonderful collisions of culture that make the state fair – and the great state of Indiana – special.
The Indiana State Fair is taking place now through August 23rd.