A road trip in the Hoosier state could lead you to some interesting and strange attractions.
Indiana has its oddities.  Maybe it's local lingo, like "catty-corner." Maybe it's sports obsession or oddly named towns.  But one thing is for sure – we've got enough odd attractions to keep the Clark Griswold's of the world happy for a while.  Here are a few notable ones within a short drive of downtown Indianapolis, as compiled by the Indianapolis Star.
Indiana Medical History Museum, Indianapolis – This near west side museum, housed at the former Central State Hospital, is in stark contrast to the gleaming IU Health facilities down the road.  As it's a former mental hospital, many of the displays preserve the study of neurology throughout the 1900s.  There's a lecture room, labs, and even an autopsy room, if you're so inclined.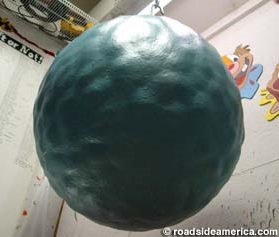 World's Largest Ball of Paint, Alexandria – Yes, this is a thing.  Mike Carmichael began painting this baseball – by accident – in 1977.  It's now grown to more than 1,500 points and displays well above 20,000 coats of paint.  Hanging from a rafter in a barn, the item continues to be an attraction, which is just fine by Carmichael.  And yes, it's in the Guinness Book of World Records.
International Circus Hall of Fame and Museum, Peru – When the Hagenbeck-Wallace Circus hung up its gear for the winter before bringing it out again in spring, it did so in Peru.  That's where the International Circus Hall of Fame and Museum is now located, showcasing a collection memorabilia, costumes, wagons, and the original Cinderella's Pumpkin Coach, built for Walt Disney.  See everything along with a full circus between July 11 and July 19, 2015.
Rotary Jail Museum, Crawfordsville – Opened in 1882, the rotary jail in Crawfordsville is one of only 18 ever built – and the only one that still works.  The two-story structure is operated by a hand crank, allowing a single person to operate it with ease.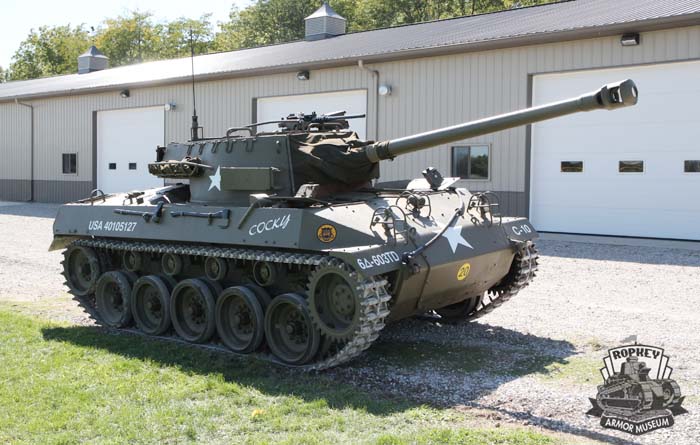 Ropkey Armor Museum – Crawfordsville – A living, working collection of military and industrial memorabilia, Fred Ropkey's collection has appeared on the National Geographic, History, and Learning Channels' various documentaries, as well as Hollywood features "Tank," "The Blues Brothers," and "The Siege." Tanks are Ropkey's specialty – his 50-acre site includes Stuart, Chaffee, Pershing, Walker Bulldog, and famous Sherman tanks.  Armored jeeps, self-propelled guns, military motorcycles, trucks and boats are also featured.
Elwood Haynes Museum, Kokomo – Indiana's inventor, Elwood Haynes, is responsible for many things we use and may take for granted in our cars.  The thermostat, muffler, stainless steel, and Stellite, an ultra-hard metallic compound, are all creations of Haynes.  His contributions to the auto industry are proudly on display at this prairie style home.