At Top Industry Trade Show Announced Partnership Demonstrates Reality Of "Connected Car"
Emmis technology for your car is growing faster than ever, as demonstrated by the partnership between HD Radio® pioneer iBiquity Digital and Emmis-owned TagStation® unveiled at this year's International Consumer Electronics Show (CES) in Las Vegas.
TagStation®/NextRadio® President Paul Brenner demonstrated a NextRadio®-enabled car dashboard prototype at last year's CES, which was well received, but had no official production partner. That changed with this partnership.
This new platform combines analog and HD Radio® broadcasting with NextRadio® services. For the first time, users can experience over-the-air broadcast radio with the visual capabilities and feedback of the NextRadio® digital application. The "Connected Car" customizes and engages the user in a way that has never been seen in a car radio platform.
Both iBiquity Digital and TagStation® are bullish on radio.
"We firmly believe that radio's dominant position in the automotive dash will continue and be enhanced through our joint technology efforts," said iBiquity Digital COO Jeff Jury.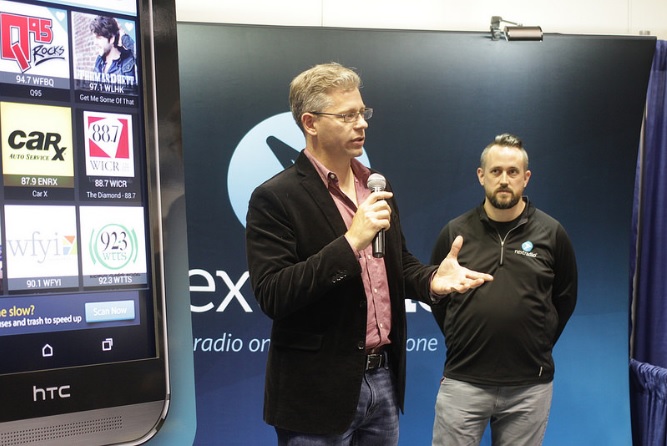 "The joint development agreement between TagStation® and iBiquity provides automakers and broadcasters the opportunity to develop solutions that ensure radio listeners have the optimal, modern experience with all broadcast radio programming," said Brenner.
The biggest hurdle has been outfitting all cars with HD Radio (and, in turn, NextRadio® capabilities). Nearly 25 million HD Radio® units have already been sold in the United States, and 2015 looks to be an even bigger year, according to iBiquity Digital President Robert Struble. "HD Radio® Technology is now shipping in close to half of all cars sold and provides a massive platform for AM/FM broadcasters to offer a rich suite of services in the new Connected Car," he said.
How was it received? Signs have been good. CE Outlook noted that TagStation interactivity paired with the capabilities of HD radio gives users "what every radio listener wants" – interactivity and instant feedback based on the songs and content being broadcast.