Competition And New Technology Nothing New To 1070
AM 1070 has undergone many adaptations through its 75 year history.  Not just in formats, but in the sound distribution's technology.
For starters, the station actually began on a different frequency!

When WIBC first signed on the air in 1938, the dial position was actually "1050 kilocycles", powered at 1,000 watts.  Then in March of 1941 that the Federal Communications Commission mandated that most stations move to a new location on the dial.  This was at the same time that the 1500-1600 portion of the Amplitude Modulation band spectrum was opened up for use by commercial stations.  The FCC hoped, by "spreading out" the assignments, to reduce "congestion" on some channels, in turn reducing the interference exchanged by stations, and conform to the international North American Regional Broadcasting Agreement, (NARBA, a communications precursor to NAFTA), that was negotiated with Mexico and Canada.  The station also increased its power to 5,000 watts when it moved to AM 1070.
In 1949, WIBC became the first 50,000-watt radio station in Indiana dawning a golden post-WWII era for AM 1070 that would include Billboard Magazine naming morning show host Bouncin' Bill Baker America's "disc jockey of the year".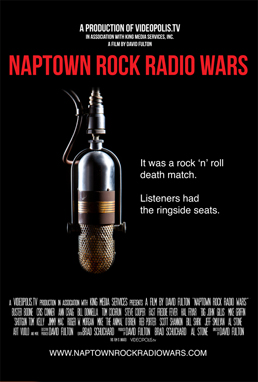 Then there was a popularity shift of FM, or Frequency Modulation,  radio over AM in United States during the 1970s.  Disc jockeys began playing what they wanted, including album cuts not designated as "singles" and lengthy progressive rock music tracks.  Indy's local scene on this was played out in the documentary Naptown's Rock Radio Wars in which 1070's "sister station" WNAP at 93.1FM thrived!  Still, AM 1070 morphed into a "full service" news and adult contemporary format garnering huge audiences while reinventing itself.
By 1980, WIBC and heritage stations like it across the country were an anomalies of health & viability for AM stations so the FCC decided to take another look at AM Stereo, because it was one way to help AM radio stay competitive with FM.  But there were five different AM Stereo systems being proposed to the FCC, and the Commission struggled with the decision of which one to choose as the single standard for AM Stereo broadcasting and the technology never really took off.

The '90s brought about a technology change that did gain traction with consumers – audio web streaming.  IU grad Mark Cuban pioneered the first internet radio broadcast with Audio Net, which he sold to Yahoo for billions of dollars.  Today, online audio consumption hasn't replaced over the air listening but clearly is a part of consumers' lifestyles.
The 1070 we know today was born in 2008 when WIBC moved to 93.1FM; and expanded to include FM when WIBC's HD signal was put on a translator in 2013.
What has been the constant among all these changes is the station's commitment to delivering the most local content of any station in the marketplace.  This is what has made AM 1070 relevant through constant industry change through three-quarters of a century… making the old phrase "the more things change, the more they stay the same" very appropriate for AM 1070!