With A Microphone He's "Lightning In A Bottle"!
Advertisers have long believed rock 'n roll radio stations are a solid choice to reach male audiences.  At first glance statistics support that notion as the rock genre garners 43% of Indy's Men25-54 listening according to the most recent Arbitron survey (the only other formats to post double digit percentages are Talk 27%, Country 16% & Adult Contemporary 11%).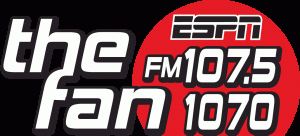 But Indy's leading sports station 1070/107.5 THE FAN, (with hosts who have 'rock star' sized personalities – including weekday Noon-3pm host Dan Dakich, featured in this Indy Star profile) is showing that THE FAN delivers audiences on par with the rock market!  Let me explain…
That rock genre is crowded and fragmented – playing "new rock", "world class rock" & "classic hits" – with minimal points of differentiation.  So when formats are about equal, an advertiser looks for a "tie breaker" that will deliver results.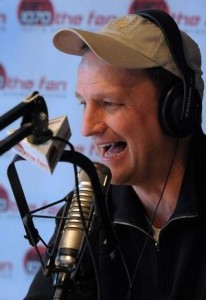 Content unique to the station – for example, you are likely to hear bands like Dave Matthews on all Indy rock stations at some point but you'll only hear Dan Dakich on THE FAN – means there's more listener loyalty on 1070TheFan and stations with unique content than what happens among the rock stations who play similar songs.  Plus audiences spend more time listening to THE FAN.  All of this leads to greater commercial effectiveness.
But just being unique isn't the only thing that captures listeners; it's also about being good, and as the Indianapolis Star article points out Dan Dakich is very, very good!  He connects with listeners in Central Indiana so well not just because of knowledge but also his honesty, integrity, understanding of the community, and ability to relate to the audience.  As ESPN's Dave O'Brien said, Dakich with a microphone is "lightning in a bottle".
Advertisers should take advantage of that… or you could buy an ad near the next Dave Matthews song, I guess; but on which station, all of them?