1070TheFan Owner Knows From Experience…

Over 30 years ago Jeff Smulyan got started in the radio business and has since led Emmis Communications to be the 9th largest radio group in the U.S (based on listeners).  After being honored with the Indiana Broadcasters Association's Lifetime Achievement award last fall, he sat down with Radio Indiana to talk about various topics – including starting a brand new station, WFNI "The Fan", on the heritage dial position 1070AM. 
Radio Indiana:   When you moved WIBC to 93.1FM, suddenly you've got this other extra asset in 1070AM.  Talk about what went through your mind at that time on what to do with it. 
Jeff Smulyan:    Really it was similar to the thought process 25 years ago when we started WFAN in New York City… AM radio still exists largely because of the prominence of spoken word, so the idea of doing all sports made sense.  1070 is a good signal, it was already the home to most of the sports franchises.  We (Emmis and WIBC-1070) had the Indy500, the Colts, the Pacers and Indiana University. 
Radio Indiana:    At the time, WFAN in New York was America's first ever 24 hour all sports radio station.  What did you learn from launching it that might have helped Emmis in creating Indianapolis' 1070TheFan?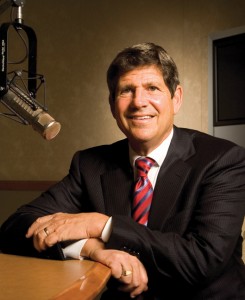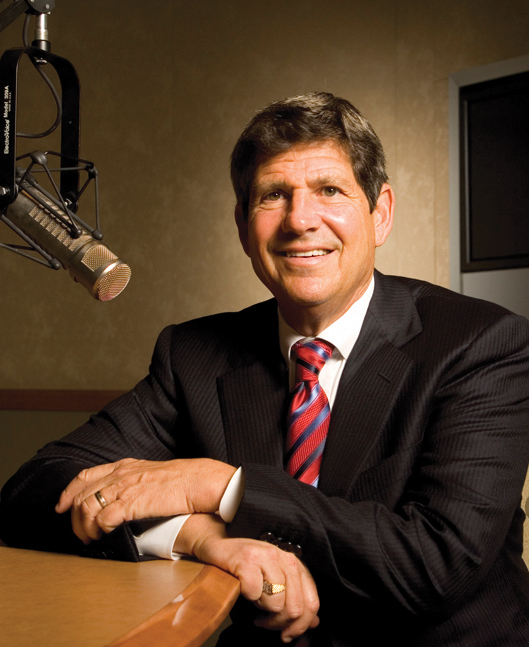 Jeff Smulyan:    I think the thing we learned most was that people care incredibly passionately about their sports.  I think we sort of understood it before from when we'd gotten into sports as a business at one point (Smulyan owned Major League Baseball's Seattle Mariners from 1989-1992) but our WFAN experience in New York solidified that…  As American life becomes more complicated, people sort of use sports as a great escape.  You don't usually hear people on Monday morning talking about much other than ballgames.  They used to say religion is the opiate of the masses but I think in the 21st century, sports is the opiate of the masses. 
Radio Indiana:   Talk about the advantages of launching a new station on a proven frequency that had the benefit of WIBC's tenure there. 
Jeff Smulyan:    Well, I wrote a law school article years ago on the Clear Channel, Regional and Local classifications (from the Communications Act of 1934) that allowed certain stations to go wide distances at night as the sky waves move around.  Our problem with WIBC-1070 was it went south and east for really literally hundreds and hundreds of miles but I had people say, "I can get WIBC at night in Charlotte, North Carolina easier than I get WIBC at night in Lebanon (Indiana)."  That's just the characteristic of the (radio spectrum) band.  But clearly, of all of the AM stations in the state of Indiana, 1070 is by far the best signal. 
Radio Indiana:   Are you surprised with how the station has performed even some of the challenges with that signal in terms of the limited metro reach during sundown hours? 
Jeff Smulyan:    No, because it is the place that people go for sports.  We knew that.  Again, we understood the format probably better than anybody because we did it in New York City a long time ago.  We felt that as long as we provided the play-by-play coverage of the major sports and married it with compelling content and great programming, we'd win!  We've seen that now because with Mike and Mike from ESPN, and then locally with Dan Dakich, Grady & Big Joe and JMV, we've got personalities that really touch a nerve here. 
Radio Indiana:   And it's highly unusual to have that much local content on a sport station of a market this size, right? 
Jeff Smulyan:    Well, it's a big station in terms of its impact on the community and having local programming with that we think is important.  Whenever you can do local broadcasting, you're better off than if you're syndicated. 
Coming soon – – an exciting announcement from Emmis that addresses 1070TheFan's limited night time signal pattern.